LaVar Ball downplays Trump's role in getting his son released in China, prompting response from WH social media director
President Donald Trump's social media director responded to comments by LaVar Ball which downplayed the president's role in getting his son and two other UCLA basketball players released after they were detained in China for questioning following shoplifting allegations.
Trump's social media director, Dan Scavino, tweeted Saturday that Lavar Ball "knows if it weren't for [email protected] his son would be in China for a long, long time."
Wannabe @Lakers coach, BIG MOUTH @Lavarbigballer knows if it weren't for President @realDonaldTrump, his son would be in China for a long, long, long time! #FACT https://t.co/j2GcY7F4f9

— Dan Scavino Jr. (@DanScavino) November 18, 2017
Scavino was apparently responding to LaVar Ball's comments to ESPN that downplayed his son's shoplifting incident in China and Trump's involvement in getting his son and two other UCLA players back to the United States earlier this week.
"Who?" Ball told ESPN, when asked about Trump's involvement in the matter. "What was he over there for? Don't tell me nothing. Everybody wants to make it seem like he helped me out."
UCLA freshmen LiAngelo Ball, Cody Riley and Jalen Hill, who had been detained in China, landed in Los Angeles on Tuesday evening and addressed the media on Wednesday before being indefinitely suspended by the team.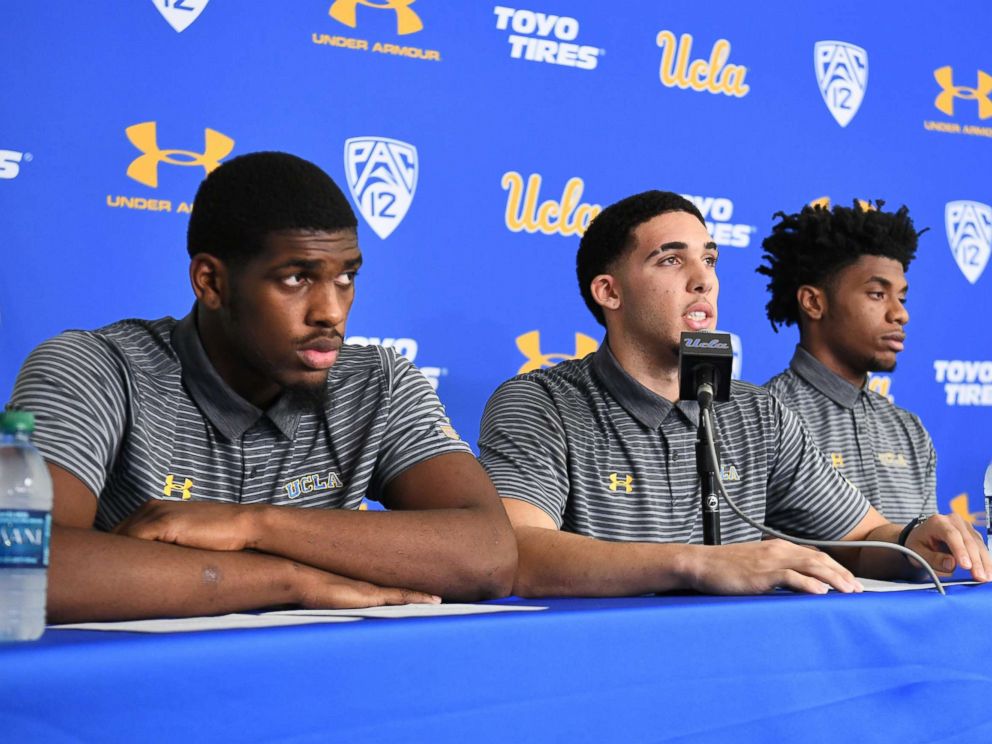 LiAngelo Ball said at that time that he "didn't exercise my best judgment," adding, "I've learned my lesson."
The freshman player also thanked Trump and the U.S. government for helping and said he takes "full responsibility" for his actions.
Trump, who returned late Tuesday from a trip through Asia, said he had raised the issue of the three players with President Xi Jinping of China during a visit to Beijing last week.
The players had been questioned last week about allegedly stealing from three high-end stores, including sunglasses from a Louis Vuitton store next to the team's hotel in Hangzhou, where the Bruins had been staying before leaving for Shanghai to face Georgia Tech on Friday.
They were released on bail early Nov. 8 and had been staying at a lakeside hotel in Hangzhou prior to flying home.
"As long as my boy's back here, I'm fine," LaVar Ball told ESPN. "I'm happy with how things were handled. A lot of people like to say a lot of things that they thought happened over there. Like I told him, 'They try to make a big deal out of nothing sometimes.' I'm from L.A. I've seen a lot worse things happen than a guy taking some glasses. My son has built up enough character that one bad decision doesn't define him. Now if you can go back and say when he was 12 years old he was shoplifting and stealing cars and going wild, then that's a different thing."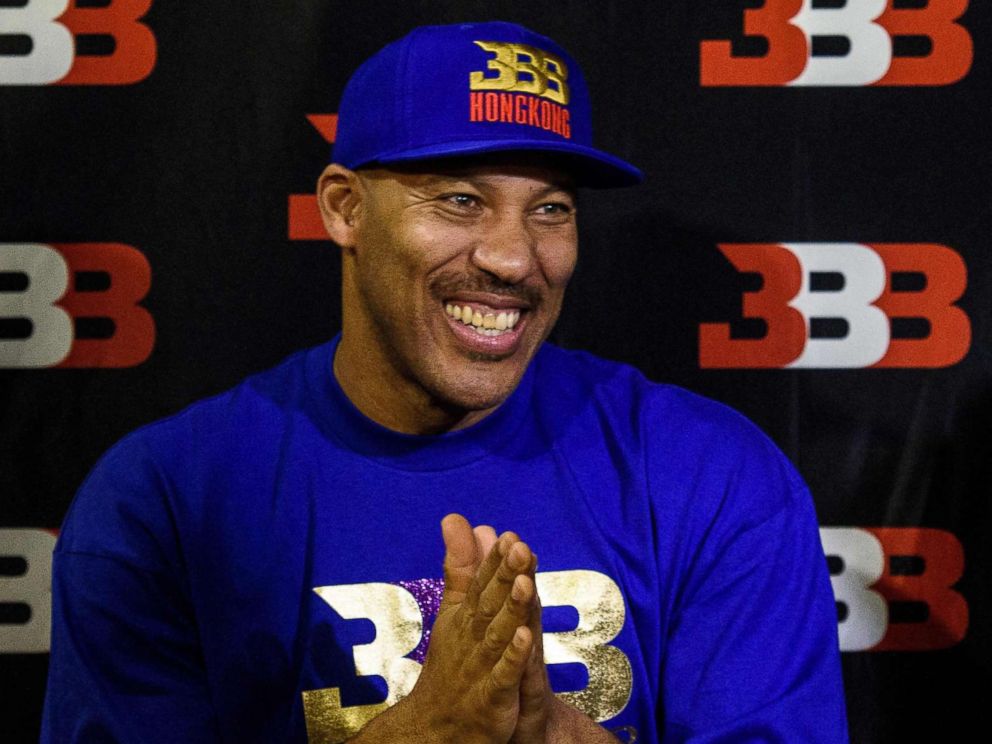 "Everybody gets stuck on the negativity of some things and they get stuck on them too long," LaVar Ball said. "That's not me. I handle what's going on and then we go from there."
Add Interests Customize your news feed by choosing the topics that interest you.
To save your interests across all devices Log In or Sign Up &raquoSource – abcnews.go.com