5 things to know about Prince Harry's fiancee, Meghan Markle
WATCH What to know about Meghan Markle
Meghan Markle made her name as an actress and is now engaged to Prince Harry, the fifth in line to the British throne.
The engagement of Markle, 36, to Harry, 33, was announced today by Clarence House, the office of Harry's father, Prince Charles. The pair began dating in the summer of 2016, and Harry proposed in London this month.
"His Royal Highness the Prince of Wales is delighted to announce the engagement of Prince Harry to Ms. Meghan Markle. The wedding will take place in spring 2018. Further details about the wedding day will be announced in due course," the statement read.
"His Royal Highness and Ms. Markle became engaged in London earlier this month. Prince Harry has informed Her Majesty the Queen and other close members of his family. Prince Harry has also sought and received the blessing of Ms. Markle's parents. The couple will live in Nottingham Cottage at Kensington Palace."
Markle, who was born and raised in Los Angeles, will now have a future in the British royal family as Harry's wife. Here are five things to know about Harry's fiancee.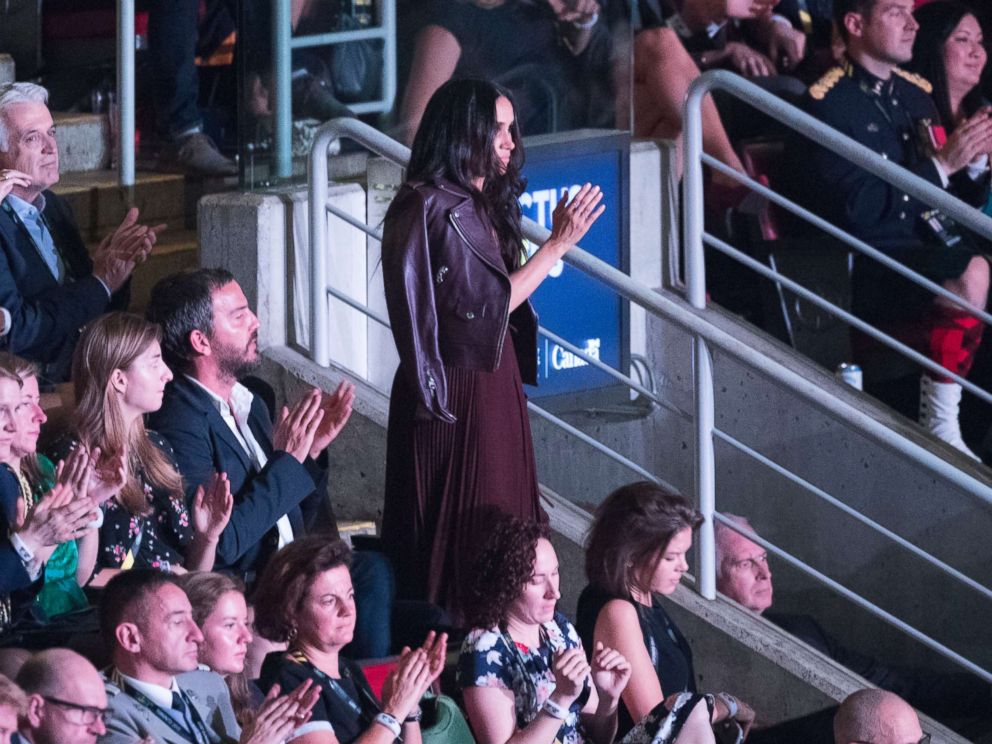 Prince Harry and girlfriend Meghan Markle joined by her mother at Invictus Games closing ceremony Prince Harry, Meghan Markle step out holding hands at Invictus Games competition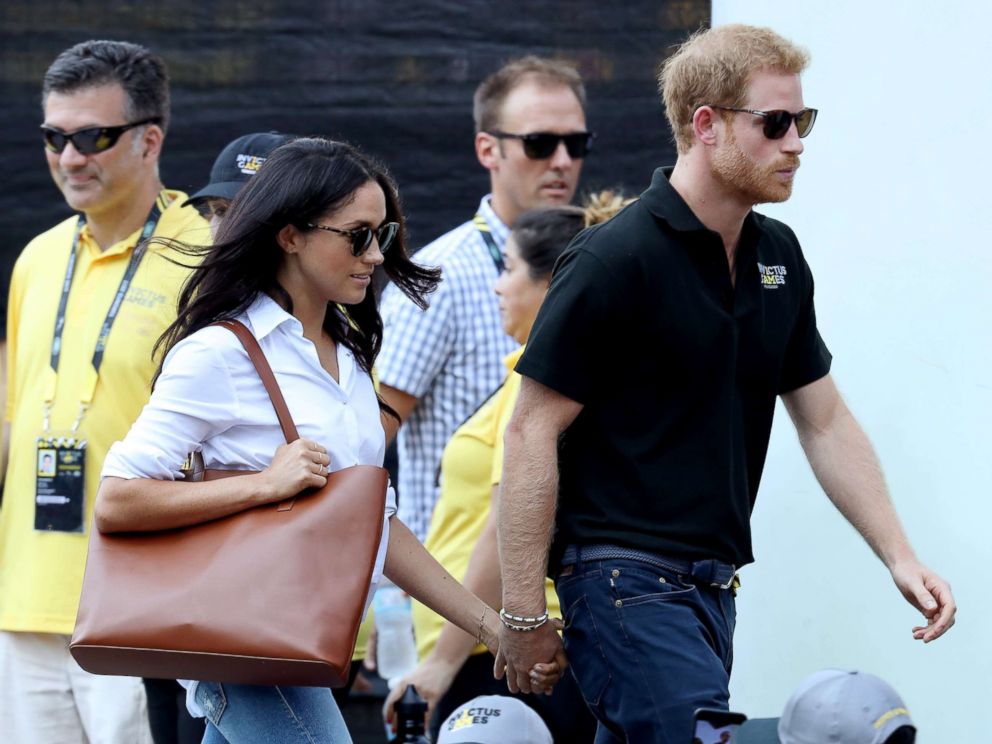 1. Markle is an outspoken humanitarian and advocate for women's issues
Markle penned an essay last year titled "How to Be Both," in which she described how she is an entertainer and a humanitarian. An actress on the TV series "Suits," she described her roles as a global ambassador for World Vision and an advocate for U.N. Women and said she is speechless in the midst of world leaders.
"While most become star struck by A-list actors, you'll only see me gobsmacked with delight in the face of leaders [effecting] change," Markle wrote in her now-defunct lifestyle website The Tig. "Put me in a room with Madeleine Albright or former President of Ireland Mary Robinson, and for once in my life, you'll find this girl with the gift of gab, unequivocally without words."
I wrote an article that's near and dear to my heart – I hope you'll take a little time to read it today! Would be most grateful ??Link in bio and right here: http://thetig.com/how-to-be-both/ #bethechange (photo cred @gaborjurina )

A post shared by Meghan Markle (@meghanmarkle) on Oct 24, 2016 at 4:45am PDT
She also described the passion with which she takes on charity work, writing, "I've never wanted to be a lady who lunches — I've always wanted to be a woman who works. And this type of work is what feeds my soul, and fuels my purpose."
Markle visited India in January 2017 as an ambassador for World Vision and shared her experiences there in a powerful essay on girls and menstruation.
In a Q&A for The Tig, the lifestyle website that Markle founded before closing it as her relationship with Harry developed, she wrote that her passport is the item she "can't live without," largely because of the humanitarian work she does. She also said if she had $10 in her pocket, she would "give it to someone who needs it more than I do."
2. Markle has walked down the aisle before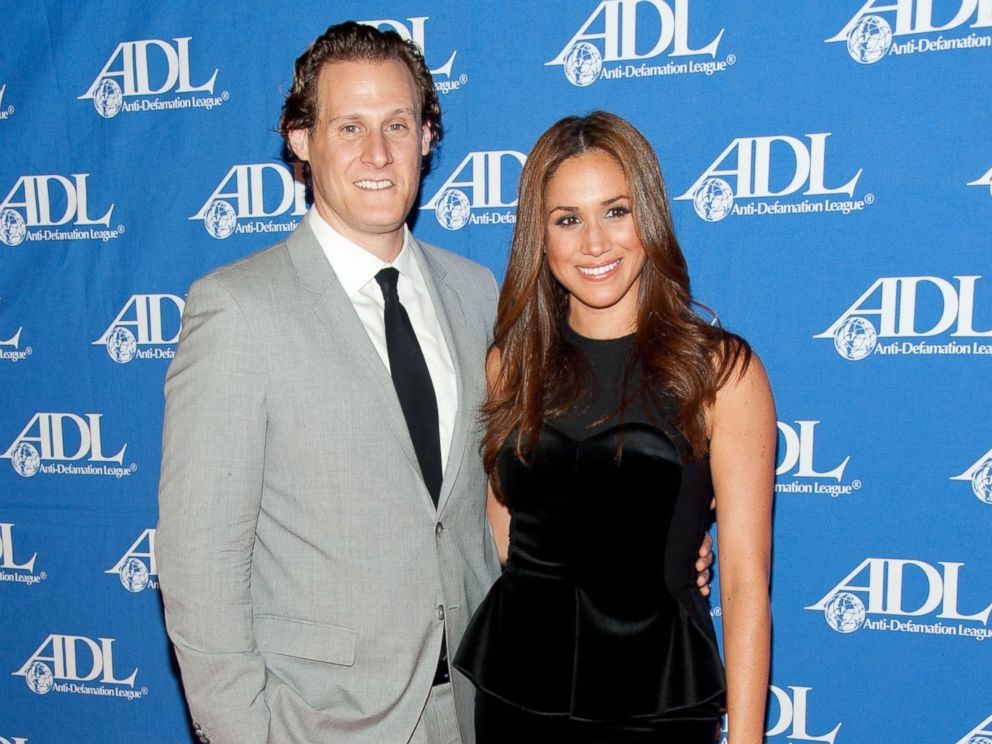 Markle and her first husband, Trevor Engelson, 40, wed in 2011 in Ocho Rios, Jamaica, and divorced in 2013. He is a TV and film producer with credits including "License to Wed" and "Santa Baby," according to IMDb.
3. Markle is candid about her biracial identity
Markle was born to a white father and African-American mother. She penned an essay for Elle U.K. in 2016 on what it is like to be biracial, writing that she gets asked "What are you?" nearly every day of her life.
Always proud of this beautiful woman. This was when she graduated from USC with a masters in social work. Honoring my mom, Doria, and all the amazing mamas in our lives. Special thanks to my girls @serenawilliams @oliviapalermo @piamiller @mishanonoo @priyankachopra @iamsarahgrafferty for sharing the best advice their moms ever gave them on my site @_thetig ? read all the pearls of wisdom here: http://thetig.com/mother-knows-best/ #mothersday #TheTig ??????

A post shared by Meghan Markle (@meghanmarkle) on May 8, 2016 at 10:46am PDT
"To describe something as being black and white means it is clearly defined. Yet when your ethnicity is black and white, the dichotomy is not that clear," she wrote. "In fact, it creates a gray area. Being biracial paints a blurred line that is equal parts staggering and illuminating."
Markle, whose parents are divorced, wrote in Allure magazine's April 2017 issue about how she was labeled in Hollywood.
"For castings, I was labeled 'ethnically ambiguous.' Was I Latina? Sephardic? Exotic Caucasian?" she wrote as one of 41 women of color selected by Allure to write about their experiences.
Markle also wrote that it was not until college that she could identify her feelings about her race.
"It was the first time I could put a name to feeling too light in the black community, too mixed in the white community,"
4. Markle has a Hollywood career
Markle's most notable acting role to date is her portrayal of paralegal Rachel Zane on "Suits."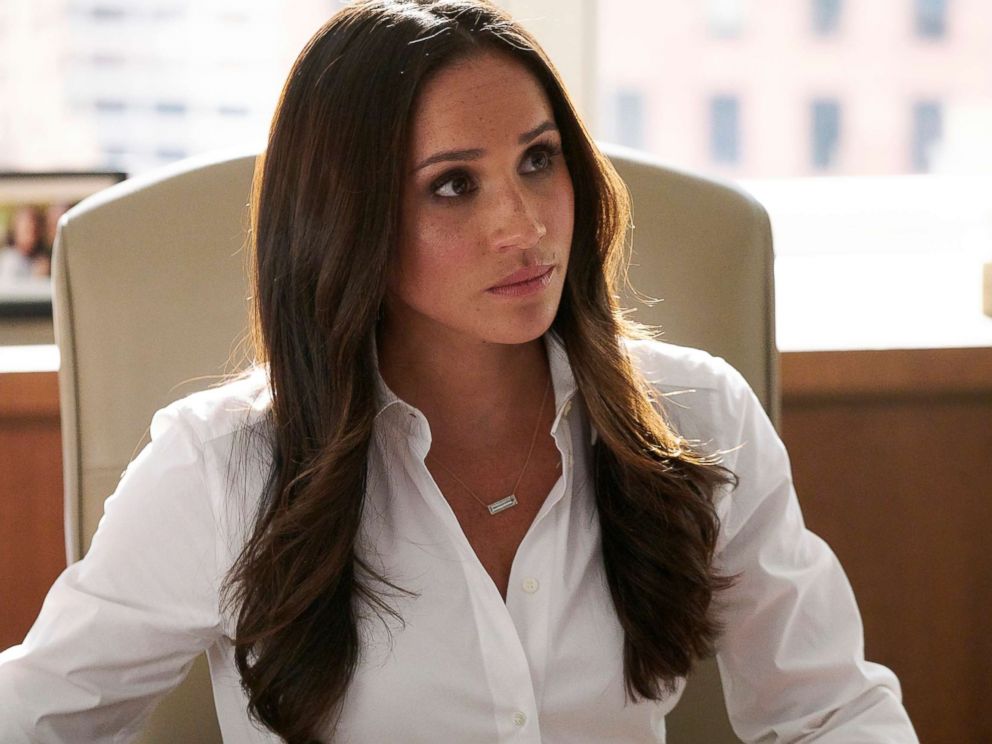 Markle has spoken about her rise to fame and her struggles as a young actress trying to make it in the industry.
"I was not a girl who grew up buying $100 candles. I was the girl who ran out of gas on her way to an audition," Markle told The Toronto Star in November 2016. "Actually, the doors of my car were both stuck shut. I had to pretend I was rooting around the backseat for a script and then crawl surreptitiously into the front seat."
Markle told the newspaper that with her fashion line she wanted to represent "the girl I was when I was struggling to make it."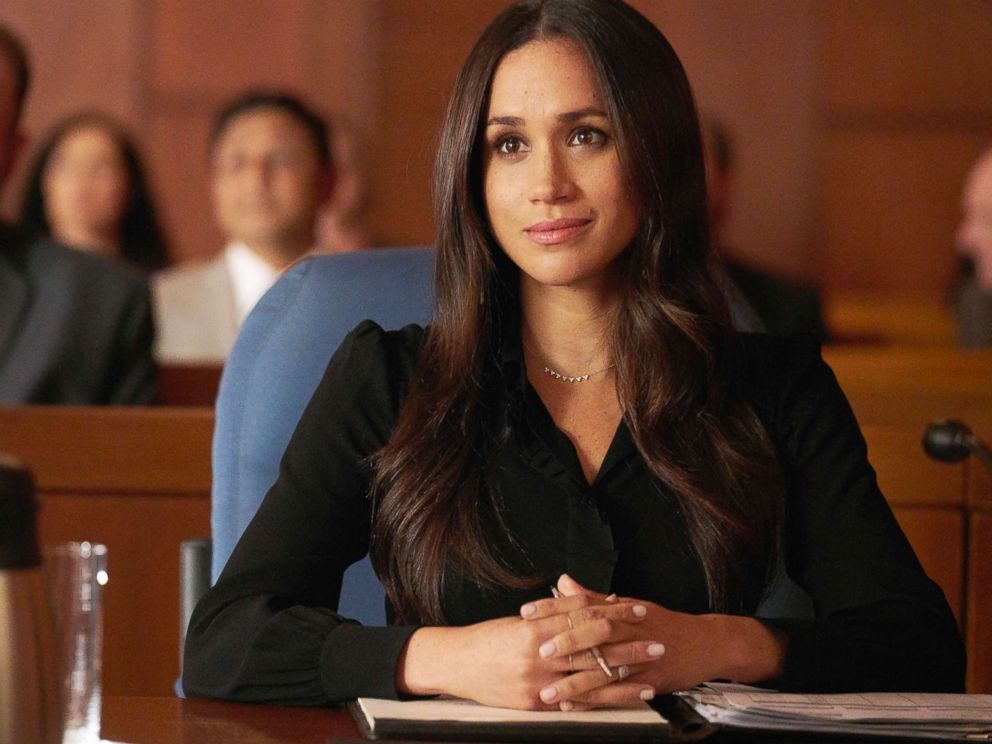 Markle is no stranger to the bright lights of Hollywood and has the celebrity and political friends to prove it.
Her Instagram page shows Markle hanging out with "Quantico" star Priyanka Chopra in Malibu, California, and New York City. She is also snapped with fashion designer Roland Mouret, Canadian Prime Minister Justin Trudeau, legendary TV host Larry King and tennis superstar Serena Williams, to name a few.
About last night. Thank you to my babe @priyankachopra for the best date night #Hamilton #NYC

A post shared by Meghan Markle (@meghanmarkle) on Sep 11, 2016 at 7:48pm PDT
When Markle penned an essay on women's rights for Time.com on International Women's Day 2017, Williams and Chopra shared it on Twitter to express how proud they were of their friend.
So proud of my Girl @meghanmarkle writing this inspiring piece. You continue to inspire me everyday. Check it out: # https://t.co/e1SK1MqpAE

— Serena Williams (@serenawilliams) March 8, 2017
Proud of all the work u do @meghanmarkle celebrating women!!! https://t.co/x9aqUwEgEo

— PRIYANKA (@priyankachopra) March 9, 2017
Williams spoke of her friend in Markle's October 2017 Vanity Fair cover story, saying, "Her personality just shines."
5. Markle is a Northwestern University graduate
Markle graduated from Northwestern University in Chicago in 2003. While there, she was a member of the Kappa Kappa Gamma sorority, according to a photo she posted on Instagram of herself visiting the sorority in 2014.
Thanks grace & the girls at my old sorority. #northwestern #kkg #memorylane #suitscollegetour

A post shared by Meghan Markle (@meghanmarkle) on Feb 19, 2014 at 6:44am PST
Markle, who graduated with a degree in communications and international affairs, visited the school in 2014 to lead a screening and panel discussion for "Suits." She recalled her time at Northwestern, telling students, "The 24-hour Burger King also definitely helped me put on the freshman 15," according to North by Northwestern, an independent publication covering the university.
One of Markle's theater professors described her to The Daily Northwestern as "smart, driven and talented."