Rohingya crisis: UN rights chief 'cannot rule out genocide'
The United Nations human rights chief has said an act of genocide against Rohingya Muslims by state forces in Myanmar cannot be ruled out.
Zeid Ra'ad al-Hussein was addressing a Human Rights Council session in Geneva.
More than 600,000 Rohingya have fled to Bangladesh to escape violence since August. Myanmar's army says it has been targeting Rohingya militants.
Mr Zeid said no Rohingya should be sent back unless there was sustained human rights monitoring on the ground.
He listed alleged abuses against the Rohingya, including "killing by random firing of bullets, use of grenades, shooting at close range, stabbings, beatings to death and the burning of houses with families inside".
The rights chief then asked: "Considering Rohingyas' self-identify as a distinct ethnic group with their own language and culture – and [that they] are also deemed by the perpetrators themselves as belonging to a different ethnic, national, racial or religious group – given all of this, can anyone rule out that elements of genocide may be present?"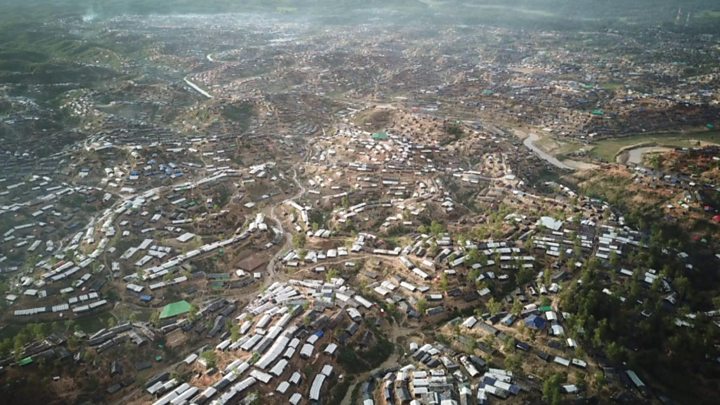 Myanmar's ambassador to the rights council, Htin Lynn, denied atrocities had taken place and said his government and Bangladesh were working to ensure the return of displaced people.
"There will be no camps," he told the emergency session.
He added that UN agencies would be involved but stopped short of guaranteeing the immediate, unimpeded access to Myanmar for UN investigators that the UN has demanded.
All you need to know about Rohingya crisis
How do you define genocide?
Until now, UN officials, including Mr Zeid, have described the violence in northern Rakhine state as "textbook ethnic cleansing".
The use of the term genocide increases international pressure on Myanmar (also called Burma) and reflects deep concern at what the UN describes as decades of discrimination and violence against the Rohingya.
"Ultimately, this is a legal determination only a competent court can make," Mr Zeid told the council session in Geneva.
"But the concerns are extremely serious, and clearly call for access to be immediately granted for further verification."
He urged the council to request that the UN General Assembly set up a mechanism "to assist individual criminal investigations of those responsible".
Genocide – an attempt to wipe a group of people out of existence in whole or in part – is a legally specific term understood by most to be the gravest crime against humanity.
The UN first defined it in the Convention on the Prevention and Punishment of the Crime of Genocide in 1948. Ethnic cleansing is not recognised as an independent crime under international law.
Why won't Aung San Suu Kyi act?
How Pope avoided angry reaction in Myanmar
Myanmar's persecuted minority in pictures
The Rohingya are a stateless minority who have long experienced persecution in Myanmar.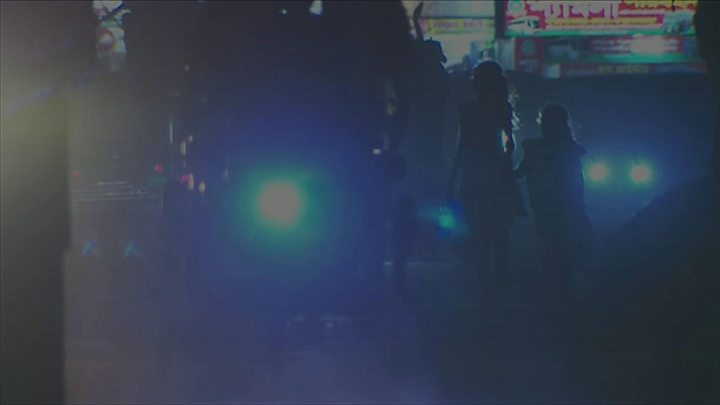 Myanmar's government rejects the term Rohingya, labelling the community "Bengalis". It says they migrated illegally from Bangladesh so should not be listed as one of the country's ethnic groups.
Bangladesh also denies they are its citizens. After the latest wave of arrivals it now hosts more than a million Rohingya.
Rohingya inside and outside Myanmar
Last month, Bangladesh signed a deal with Myanmar to return hundreds of thousands of Rohingya who fled the army crackdown, which began after deadly Rohingya attacks on police posts in Rakhine.
A statement from the Bangladesh foreign ministry said displaced people could begin to return within two months. Few other details were released.