White House plans 'crackdown on legal cannabis'
US President Donald Trump's top law enforcement official plans to end an Obama-era policy that shielded legal marijuana from federal prosecution.
Attorney General Jeff Sessions will repeal a Justice Department 2013 memo which instructed federal prosecutors to deprioritise federal cannabis crimes.
The Cole memo allowed states to legalise marijuana, and led to a blooming multi-billion dollar industry.
California just became the sixth state to allow recreational marijuana sales.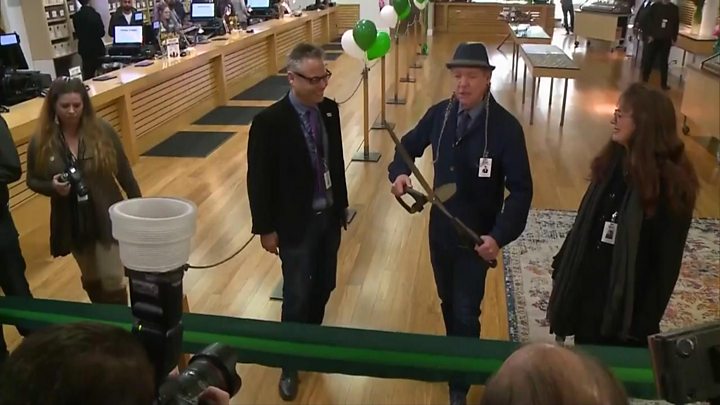 The Obama administration announced in 2013 that it would not stand in the way of states that wish to regulate using, selling, buying, and growing the drug, even though those activities are illicit on a federal level.
The memo announcing this policy shift – named for then-Deputy Attorney General James Cole – will be rescinded by the Department of Justice on Thursday, according to US media.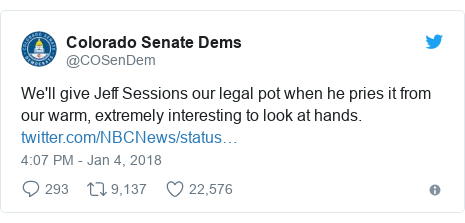 On 1 January retail cannabis shops opened their doors in California, despite the drug remaining criminal on the federal level anywhere in the country.
Experts say that the West Coast state has now probably become the largest market for the herbal psychoactive drug in the world.
Polling shows that a large majority of Americans support legalisation of the drug.
In a statement, California Lieutenant Governor Gavin Newsom said the policy shift "defies facts and logic" and "threatens the promise of a safe, stable, and legal regulatory framework".
You may also like
Canadians spend as much on weed as wine
Australia aims to be top cannabis exporter
Canadian cannabis grower heads to Europe
Mr Sessions, who began his political career as a federal prosecutor in Alabama during the height of the so-called War on Drugs, has long been a critic of marijuana and has likened it to heroin.
California, Oregon, Washington, Nevada, Colorado, Alaska and Washington DC have all legalised recreational marijuana.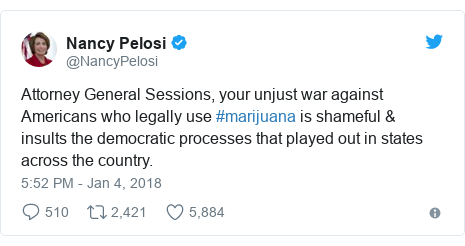 Twenty-nine states, as well as Washington DC, also permit marijuana use for medical reasons.
Pot and vaping more popular than smoking
Could medical marijuana help your dog?
American cannabis use has risen in recent years, with one recent study finding that US teenagers are three times more likely to smoke cannabis than tobacco.
Critics of marijuana use welcomed the news, while opponents of criminalisation decried it as a violation of states' rights to choose their own policies.