Mark Zuckerberg's New Year's challenge is to make Facebook 'safe and secure'
WATCH Facebook introduces Messenger Kids app
Facebook CEO Mark Zuckerberg takes on a personal challenge every year, and for 2018, he plans to make his social media company a more safe and secure platform, a challenge that comes after last year's discovery that Russian-linked content was available to millions of Facebook users.
Interested in Facebook?
Add Facebook as an interest to stay up to date on the latest Facebook news, video, and analysis from ABC News. Facebook Add Interest
"The world feels anxious and divided, and Facebook has a lot of work to do — whether it's protecting our community from abuse and hate, defending against interference by nation states, or making sure that time spent on Facebook is time well spent," Zuckerberg wrote today in a Facebook post, adding that his goal for 2018 is to "fix these important issues."
Zuckerberg said Facebook's mission is to "give power to the people" and "many people have lost faith in that promise."
He wants to look more into technologies like encryption and cryptocurrencies and said that he is "interested to go deeper and study the positive and negative aspects of these technologies, and how best to use them in our services."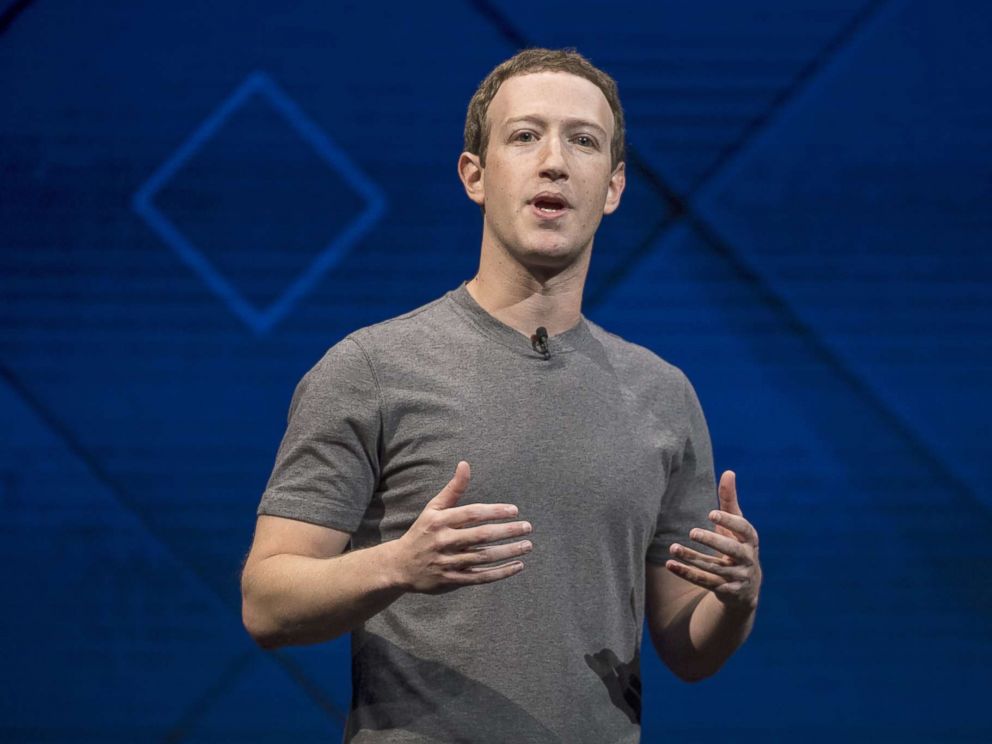 Facebook turns over thousands of Russia-linked ads to Congress The Year in Tech: iPhone X, Russia-linked ads and the rise of bitcoin Mark Zuckerberg's Unpredictable New Year's Resolutions
Zuckerberg has a habit of not only making, but keeping, his ambitious New Year's challenges, even though he notes that his 2018 goal may not be personal.
"This may not seem like a personal challenge on its face, but I think I'll learn more by focusing intensely on these issues than I would by doing something completely separate," he wrote.
Facebook said it will add 10,000 employees to its security team and increase levels of advertising transparency, including an archive of ads for federal elections.
The company has since released other measures to combat fake ads, like a portal that allows users to see if they've liked or followed accounts connected to the Internet Safety Agency.
His past challenges include visiting every U.S. state and building a simple artificial intelligence to run his home, which he named Jarvis after Marvel's Iron Man character.
Add Interests Customize your news feed by choosing the topics that interest you.
To save your interests across all devices Log In or Sign Up &raquoSource – abcnews.go.com