SAG Awards 2018: Sterling K. Brown makes history again, 'Three Billboards' nabs top prize
WATCH Women rule the night at 2018 SAG Awards
It was a night to celebrate themselves.
The 24th Annual Screen Actors Guild Awards kicked off Sunday night inside Shrine Auditorium & Expo Hall and made history in the process.
"This Is Us" star Sterling K. Brown became the first black actor to win in this category: Outstanding Performance by a Male Actor in a Drama Series.
It's now become a trend for Brown, who earlier this month became the first black actor to win the Golden Globe for best actor in a TV drama. He's also the first black actor in two decades to win an Emmy for best actor in a drama series for the same role as Randall Pearson, a black child who's adopted by the Pearsons, who are white.
Sterling K. Brown makes history by becoming the first African American male to receive the Actor® in this category! #sagawards pic.twitter.com/9PfOkg1ig4

— SAG Awards® (@SAGawards) January 22, 2018
"Frozen" star Kristen Bell had the honor of being the show's first-ever host.
"There has never been a host for this awards show," she said in a black form-fitting dress with plunging neckline. "And I honestly never thought I'd grow up to be the 'First Lady,' but you know what? I kind of like it."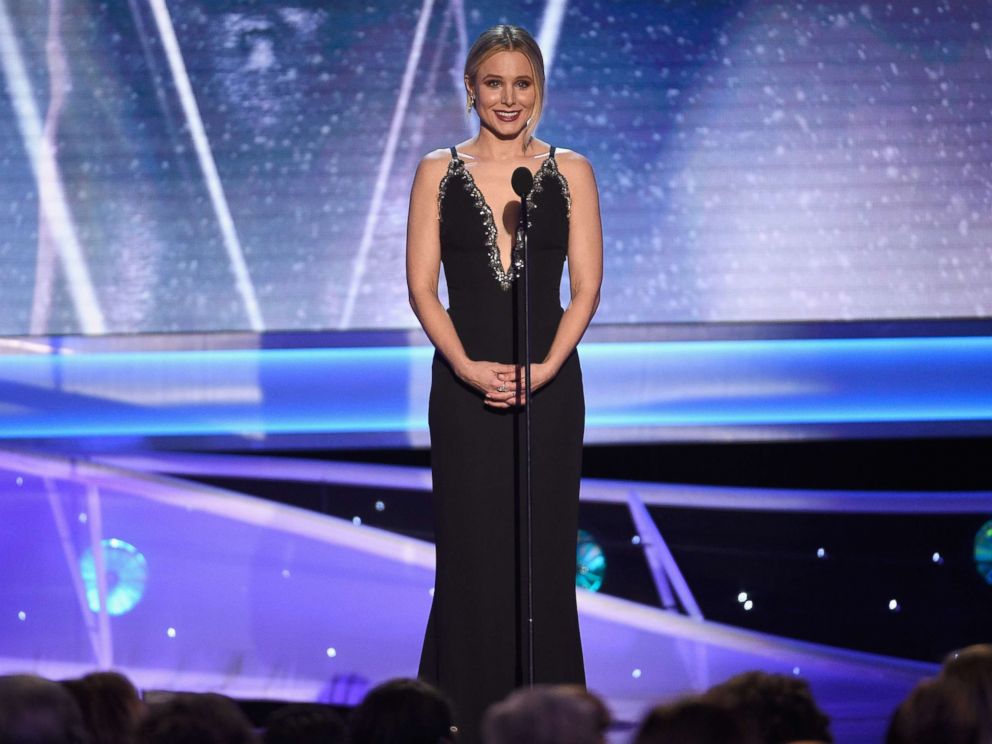 Bell, 37, then used her opening monologue to dedicate the ceremony to those actors who are still struggling to make it inside the room.
SAG Awards 2018: Complete Winners List 'Three Billboards,' 'Big Little Lies' lead nominees at SAG Awards
"This show is for you guys," she said, "to entice you to stick around."
"Everyone's story deserves to be told — especially now. We are living in a watershed moment," Bell continued, hinting at the #MeToo movement that took center stage at the Golden Globes. "Let's make sure we're leading the charge with empathy … because fear and anger never win the race."
There were many buzz-worthy and memorable moments during the SAG Awards. Here are the top moments from Sunday night:
Julia Louis-Dreyfus wins award while battling cancer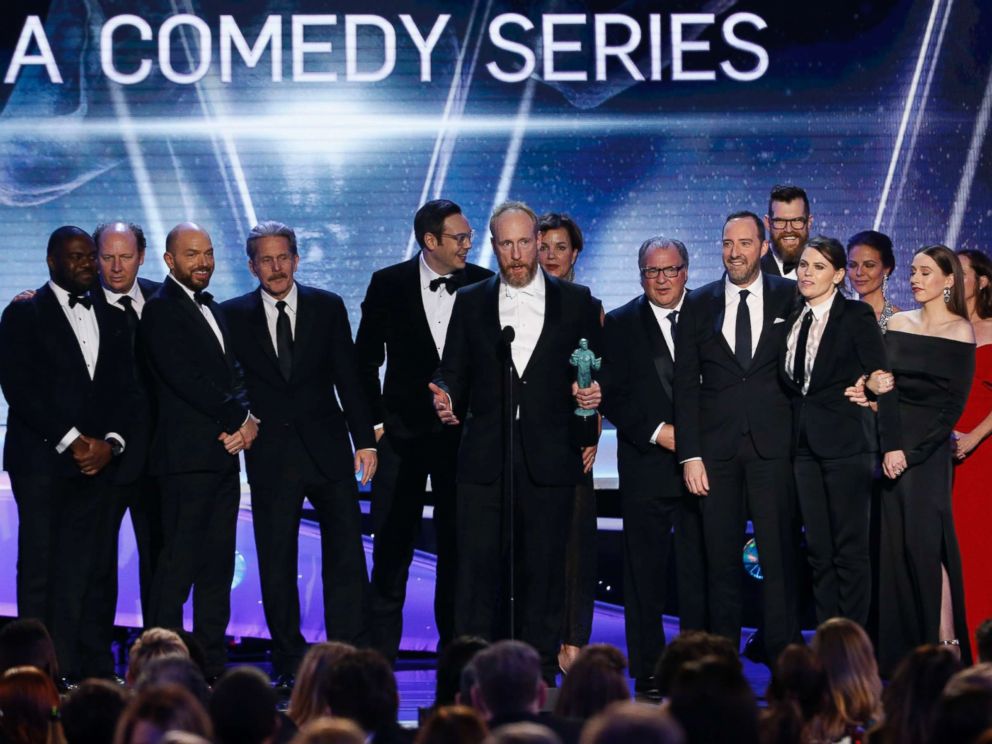 Julia Louis-Dreyfus won the SAG Award for outstanding performance by a female actor in a comedy series, but many suspected she wouldn't attend the awards ceremony to accept it.
The star of "Veep" has been open about her battle with breast cancer, and in fact, celebrated her final day of chemotherapy on Instagram nearly two weeks ago.
Still, presenter Connie Britton accepted the award on Louis-Dreyfus' behalf.
"Julia we're thinking of you, and we love you," she said, "and we're happy to accept the actor on your behalf."
Nicole Kidman wins with the flu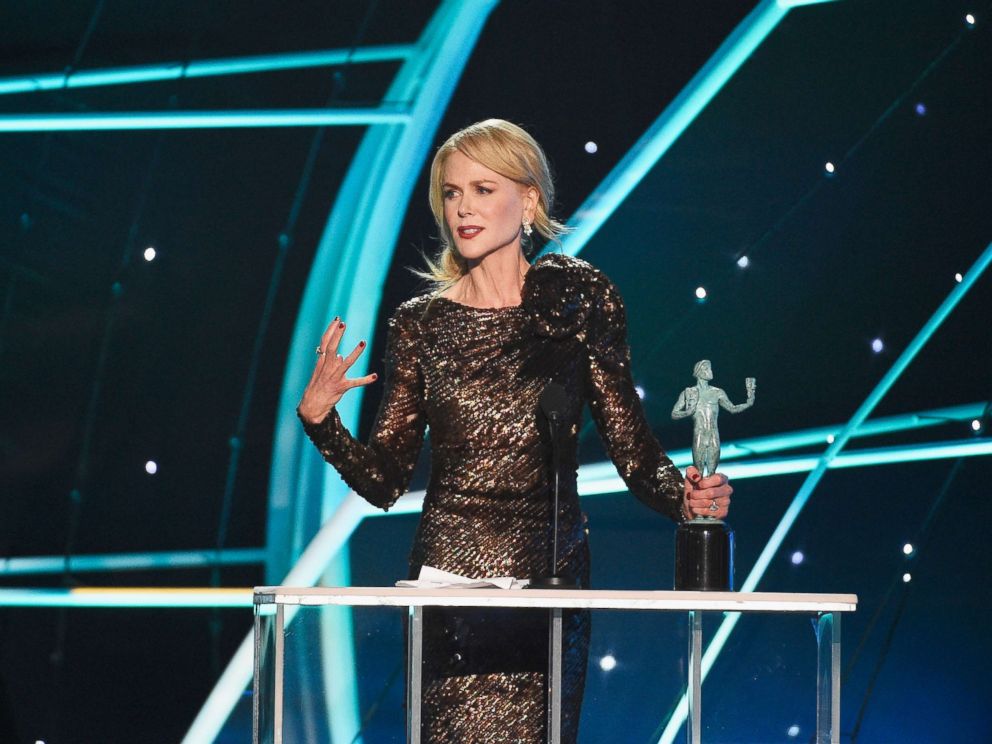 "Big Little Lies" star Nicole Kidman took home the award for outstanding performance by a female actor in a television limited series. But the actress admitted she was a bit teary because she was fighting a sickness.
"I have the flu," she revealed, "but I'm here and I'm incredibly grateful. To receive this [award] at this stage in my life is extraordinary."
Kidman, 50, also used her acceptance speech to make a point about ageism in Hollywood.
Nicole Kidman thanks "trailblazing" actresses at #SAGAwards: "20 years ago, we were pretty washed up by this stage in our lives – that's not the case now." pic.twitter.com/G3HQ3k013e

— Hollywood Reporter (@THR) January 22, 2018
"Twenty years ago, we were pretty washed up at this stage in our lives. That's not the case now," she said to applause. "We are potent and powerful and viable. I just beg that the industry stays behind us … it's only the beginning."
Kidman continued, "We have proven that we can do this … but only with the support of this industry and that money and passion."
President of SAG-AFTRA gives powerful speech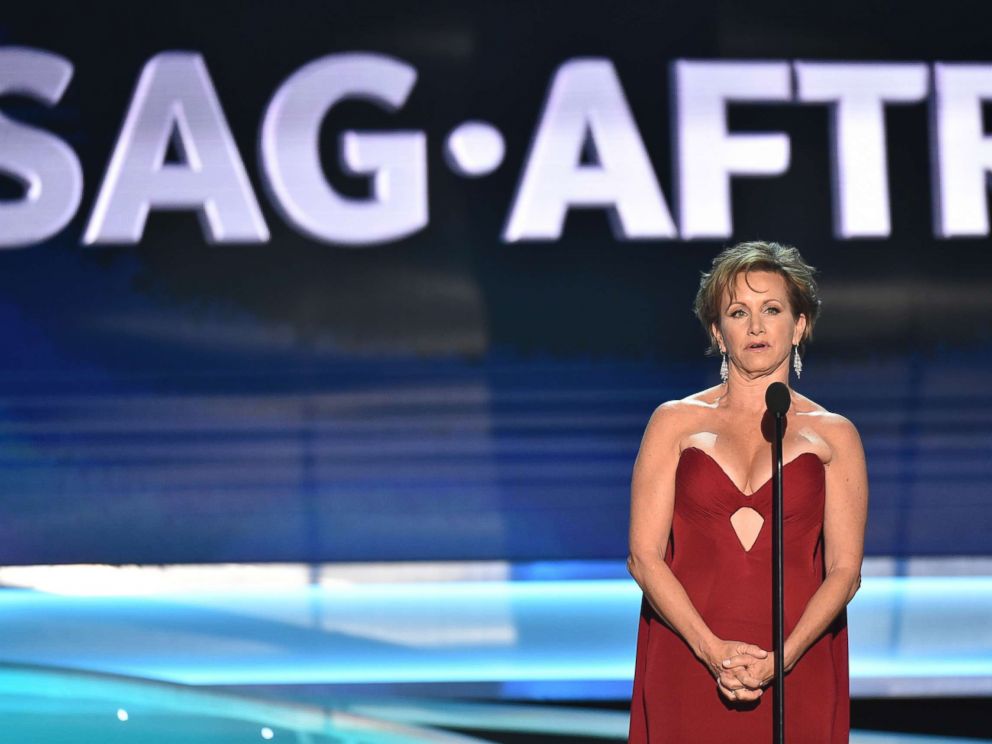 "Beverly Hills, 90210" star Gabrielle Carteris, who now serves as the president of SAG-AFTRA, reminded the actors sitting in the audience and those watching at home about what the night was truly about — truth-telling on film.
"Truth is power and women are stepping into their power," Carteris said. "We are in the midst of a massive cultural shift with brave voices saying, 'Me too'…we are making a difference. You are making a difference."
She concluded, "Change is coming and we are the agents of that change…we can and we must create an environment in which discrimination, harassment and abuse are no longer tolerated. Make no mistake this is not a moment in time. This is a movement."
Morgan Freeman accepts lifetime achievement award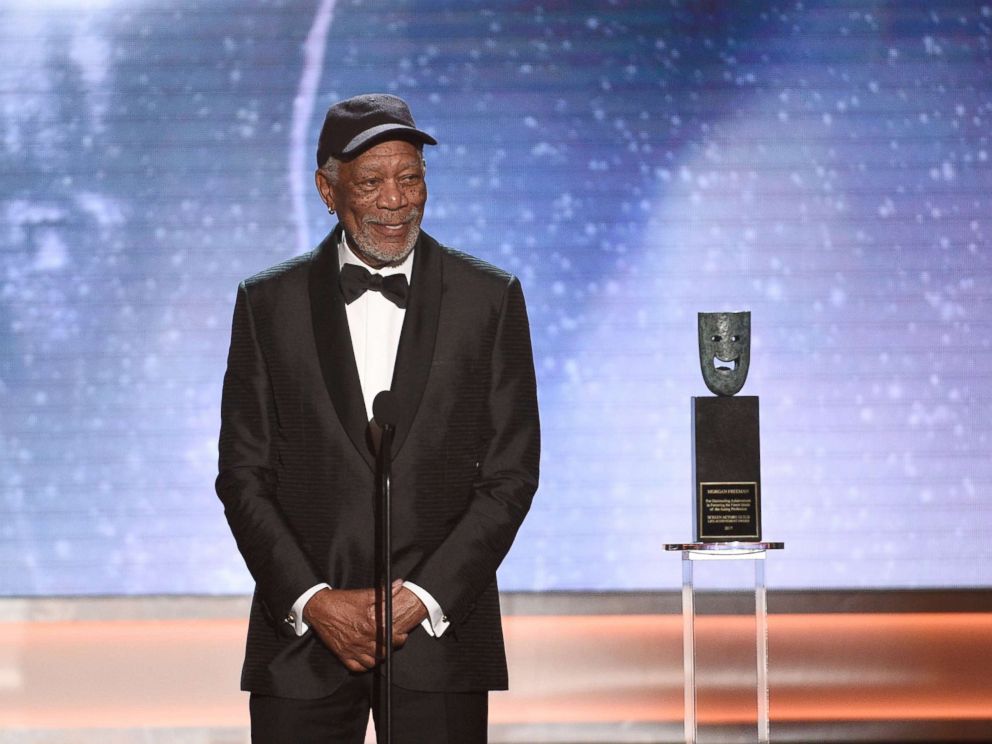 Rita Moreno presented the evening's biggest honor, the 54th Annual SAG Lifetime Achievement Award, to Morgan Freeman. The iconic actress, who said the two have been friends for 50 years, received a standing ovation from the crowd when she walked out.
Still, it became clear why Moreno was tapped to present Freeman the award. She even told the actor to take off his hat when at the podium.
"You have no idea how long I've had to put up with that," he said, pointing to Moreno, with the audience laughing.
Morgan Freeman Receives the Life Achievement Award at the #sagawards pic.twitter.com/SJ4WeoAyKc

— SAG Awards® (@SAGawards) January 22, 2018
Growing serious, however, Freeman said, "This is beyond [an] honor. This is a place in history."
Freeman also pointed out a part of the award that bothered him.
"I wasn't gonna do this: I'm gonna tell you what's wrong with this statue. It works from the back. From the front, it's gender-specific."