North Korean delegation is met with protests in Seoul ahead of Winter Olympics
WATCH Protests meet N. Korean delegation in Seoul ahead of Winter Olympics
A North Korean delegation arriving in South Korea ahead of the Winter Olympics was met with dozens of protesters burning a banner image of leader Kim Jong Un.
Interested in North Korea?
Add North Korea as an interest to stay up to date on the latest North Korea news, video, and analysis from ABC News. North Korea Add Interest
The delegation was led by North Korean celebrity Hyon Song Wol of the Moranbong band, an all-female music group whose members are reportedly handpicked by the supreme leader.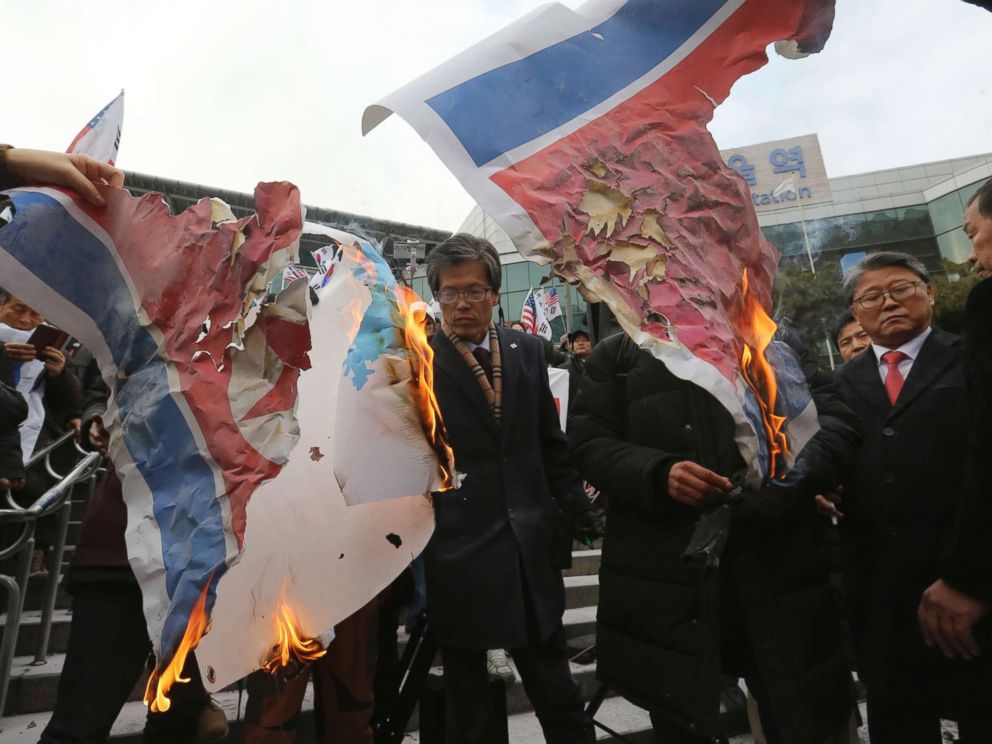 Hyon is rumored to have had a past relationship with Kim, which is vigorously denied by officials.
She is in charge of the North's artistic performances during the Winter Olympic Games and is in Seoul to inspect musical venues.
As she and the delegation arrived at a Seoul train station before boarding a bus to the sites, around 50 protesters shouted slogans against North Korea and waved South Korean and American flags as she passed.
Later the activists stomped on images of Kim Jong Un and set their banner on fire, which was extinguished by police.
The protests are an indication of the mixed response in South Korea to the decision to unite North and South Korean teams, with athletes marching together under a unified flag and with the two countries fielding a joint team to compete in women's ice hockey.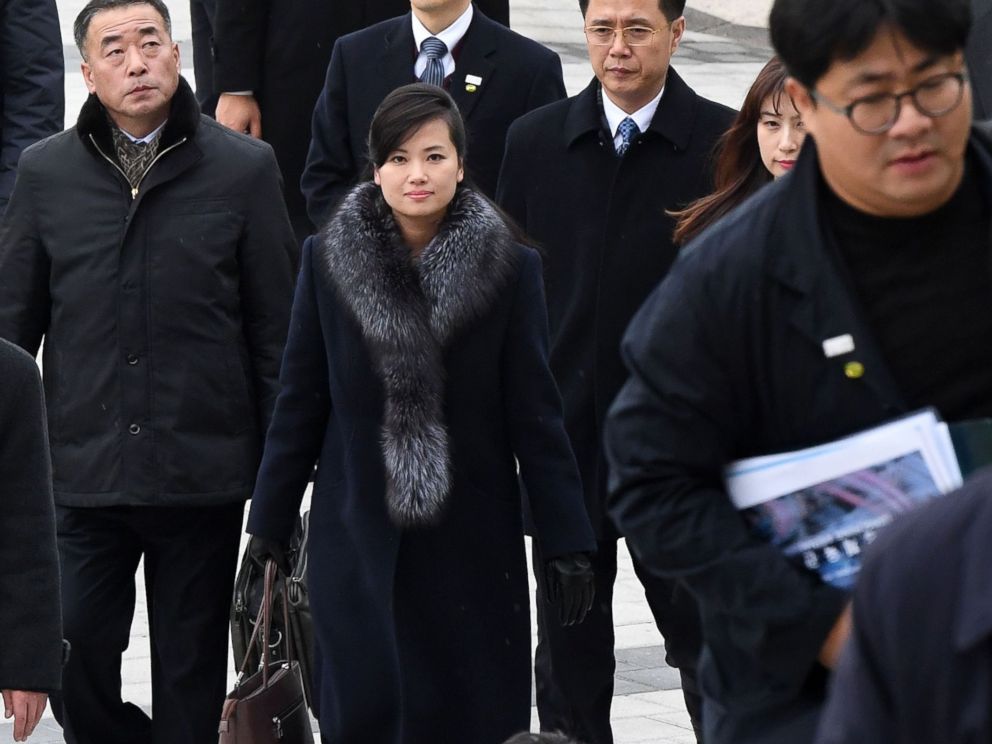 While most South Koreans support the North's participation in the Games, conservatives in the South condemn the moves as an appeasement to Kim Jong Un.
The leader of the main conservative party in South Korea, Hong Joon-pyo, denounced the unity flag last week, saying, "We are dancing to the tune of Kim Jong Un's disguised peace offensive."
The Moranbong band members, a mix of vocalists and musicians, are all former military officers and often wear military costumes whilst singing patriotic songs about the North Korean state and in particular the supreme leader.
In July 2017 the regime held a concert celebrating the alleged launch of the state's first intercontinental ballistic missile launch – with Moranbong the headline act.
Rumors about the band went into overdrive in 2013 when some North Korean outlets reported that members – including Hyon Song Wol – were executed for purportedly taking part in raunchy videos that violated the North's strict anti-pornography laws.
The regime fiercely denied the reports, and Hyon Song Wol made a prompt public appearance following the rumors.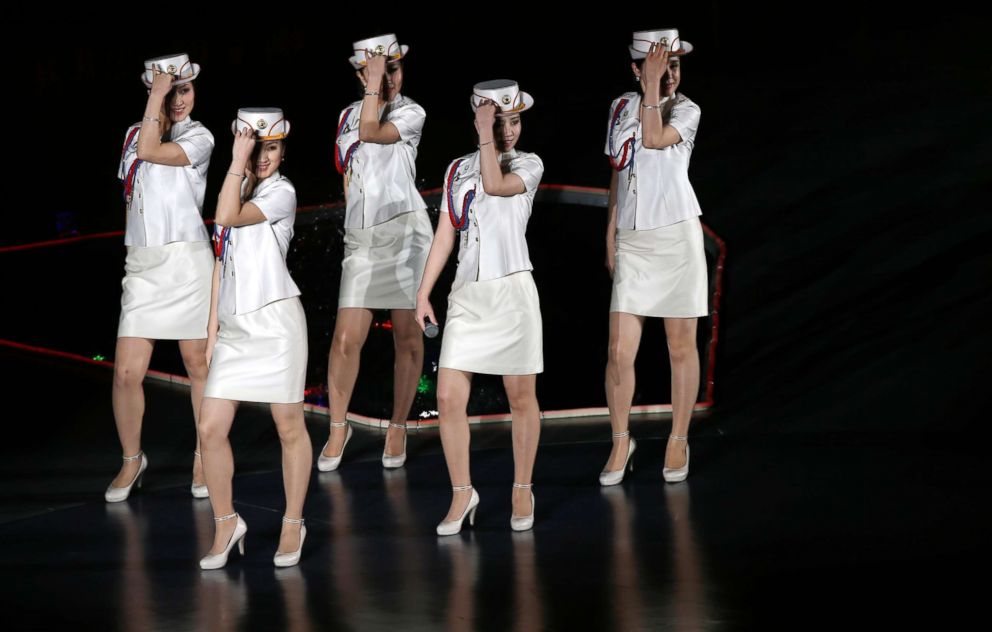 The band's heavy involvement with regime propaganda has made Hyon's involvement in the artistic elements of the games a divisive topic.
The Pyeongchang Olympics are scheduled to begin in early February with more than 90 nations participating.
Add Interests Customize your news feed by choosing the topics that interest you.
To save your interests across all devices Log In or Sign Up &raquoSource – abcnews.go.com