Trump mocked over 'childish' shutdown voicemail, bad negotiation skills
WATCH Trump mocked over 'childish' shutdown voicemail, bad negotiation skills
The Trump administration tried its best to make it clear that it was not responsible for the recent two-day government shutdown, but critics said it turned "childish" when it decided to use the White House's voicemail to take jabs at Senate Democrats.
Interested in Donald Trump?
Add Donald Trump as an interest to stay up to date on the latest Donald Trump news, video, and analysis from ABC News. Donald Trump Add Interest
"Live" host Jimmy Kimmel, played the message for his audience on Monday evening, calling it an example of "how childish our White House is."
"If you for calling the White House. Unfortunately, we cannot answer your call today because congressional Democrats are holding government funding, including funding for our troops and other national security priorities, hostage to an unrelated immigration debate," the White House's outgoing voice message said over the weekend. "Due to this obstruction, the government is shut down."
TONIGHT: The government is open for business, and so is Trump's drive-thru burger window at the White House. ?? #LSSC pic.twitter.com/nEBOtu1adH

— The Late Show (@colbertlateshow) January 23, 2018
"So if you were looking for proof that this administration has its eye on the future, they're attacking Democrats by changing the outgoing voicemail on their landline," Kimmel said. "And a quick tip. If you are calling the White House, don't press two for Spanish. You're asking for trouble."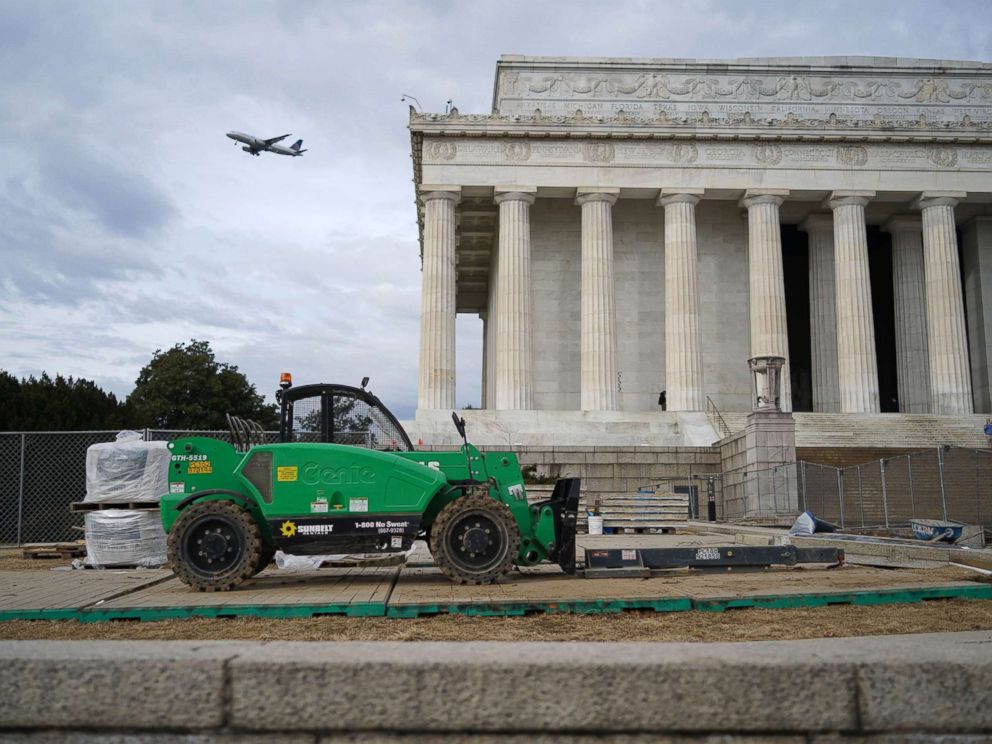 Kimmel also took a few swipes at the president's self-proclaimed knowledge about dealmaking.
"He always claimed to be the best negotiator. This was his big selling point," Kimmel said. "At this point, it seems pretty clear he couldn't even negotiate 20 percent off at Bed, Bath & Beyond with the coupon."
Trump's Star Wars Cantina Remix pic.twitter.com/N5nkGsRbHb

— Fallon Tonight (@FallonTonight) January 23, 2018
He went on to play a 2013 recording of Trump slamming then-President Barack Obama for his lack of leadership during a previous government shutdown, a clip Kimmel says has now "come back to haunt the president."
In the clip, Trump is heard telling Fox News that he blamed Obama for the 2013 federal shutdown, which halted government operations for 16 days.
"Well, if you say who gets fired, it always has to be the top. I mean, problems start from the top and they have to get solved from the top," Trump said at the time. "And the president's the leader. And he's got to get everybody in a room and he's got to lead. And he doesn't do that."
"That's not his strength and that's why you have this horrible situation going on in Washington," he added.
Add Interests Customize your news feed by choosing the topics that interest you.
To save your interests across all devices Log In or Sign Up &raquoSource – abcnews.go.com