James Mattis treated to display of Indonesian soldiers drinking snake blood
WATCH Indonesian soldiers show off snake-handling skills for Mattis
Secretary of Defense James Mattis watched as Indonesian Special Forces drank blood from snakes, walked on fire and broke concrete blocks with their heads in a spectacular display during his visit to Jakarta.
Interested in Trump Administration?
Add Trump Administration as an interest to stay up to date on the latest Trump Administration news, video, and analysis from ABC News. Trump Administration Add Interest
The colorful demonstration of combat skills featured the soldiers performing a series of martial arts techniques, too, as speakers played Indonesian drums.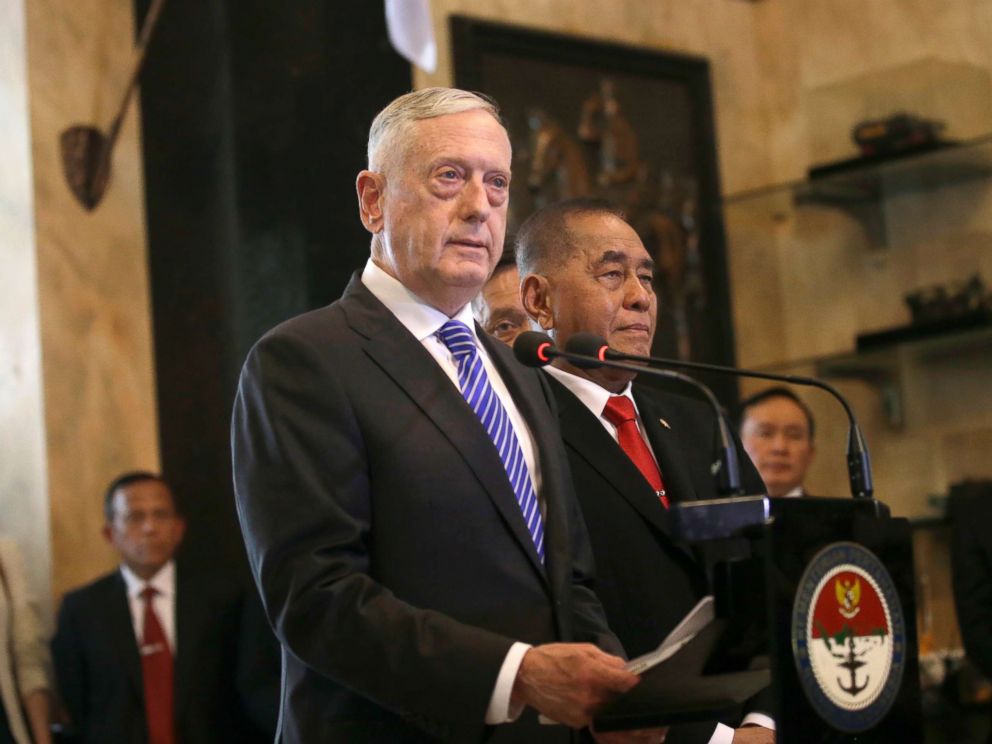 The soldiers capped the performance with king cobras that were scattered on the ground before being pounced upon by the soldiers. After cutting off the cobras' heads the soldiers fed snake blood to each other, with one biting a snake in half as Mattis looked on.
Mattis thanks Vietnam for supporting sanctions on N. Korea Taliban claims it targeted US defense chief's plane in attack on Kabul airport Defense Secretary James Mattis visits Korean DMZ amid nuclear tension
On his way to meeting the Indonesian President Joko Widodo, Mattis said the U.S. "probably engage[s] with the Indonesian military more than any other nation anywhere in terms of mil-to-mil engagements."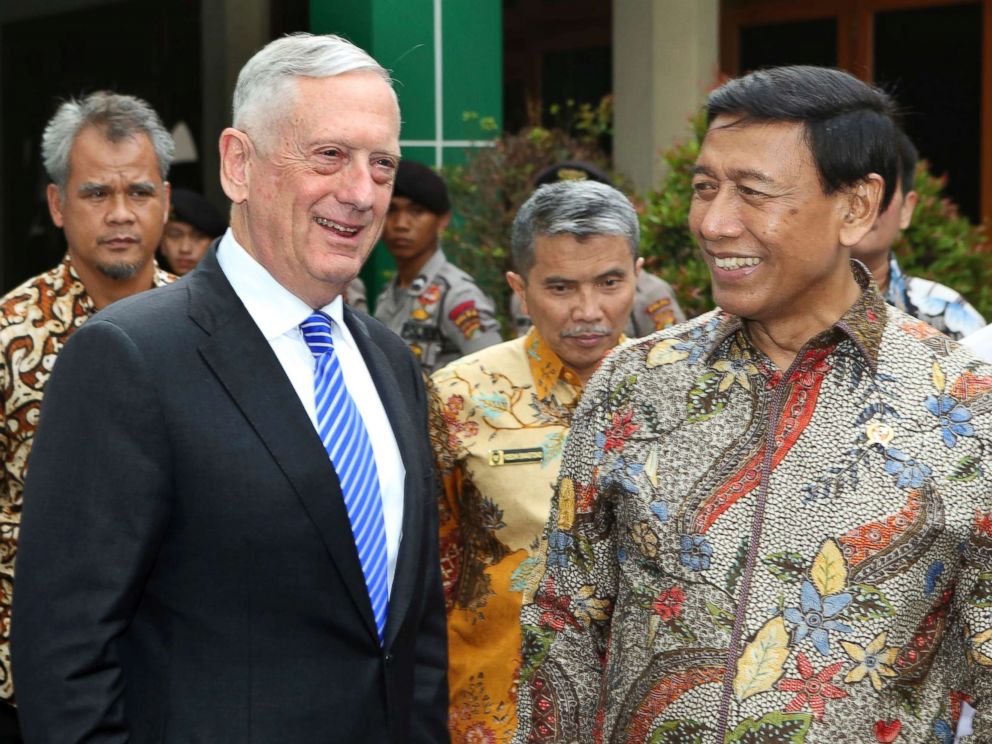 Indonesia's location between the Indian and Pacific oceans is strategically crucial for American hopes to increase maritime cooperation in the region.
Mattis is on a trip across South East Asia hoping to build alliances and partners in the region at a time when tension is high over expanding Chinese ambition in the South China Sea.
"That's why we go out here on trips like this … for the normal consultations with each other," he said.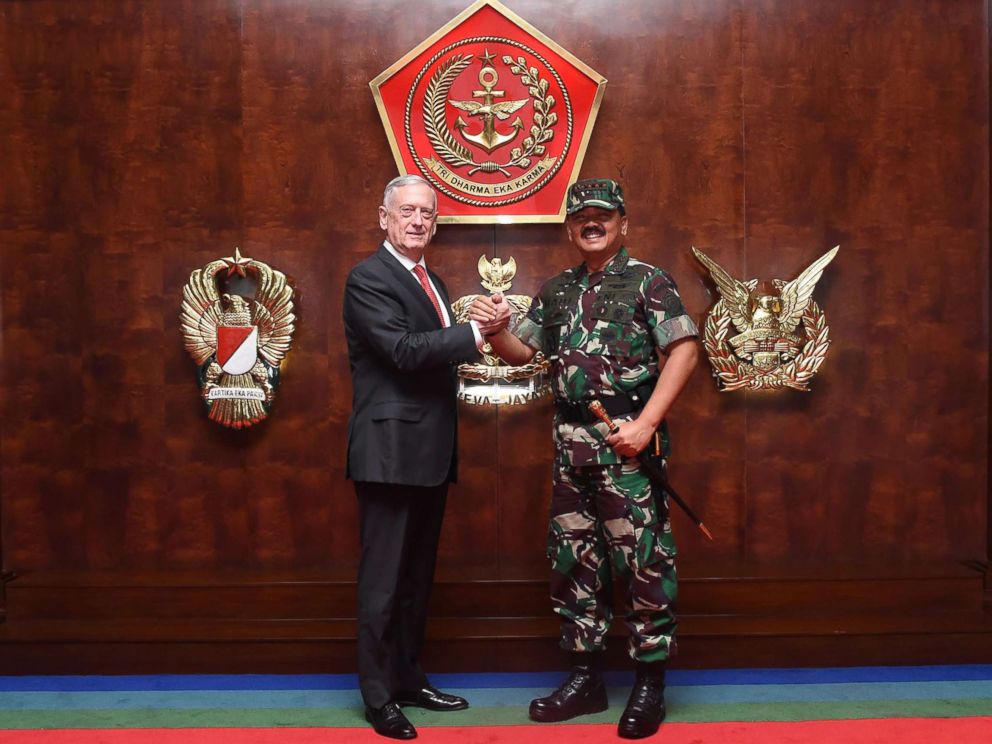 In recent years Indonesia has joined several other South East Asian nations in asserting territorial claims in the disputed waters. Indonesia is hoping the U.S. will ease sanctions and limitations on ties with its elite special forces unit after restrictions were enforced over human rights abuses committed in the 1990s in East Timor.
Mattis travels next to Vietnam.
Add Interests Customize your news feed by choosing the topics that interest you.
To save your interests across all devices Log In or Sign Up &raquoSource – abcnews.go.com