'Popcorn With Peter Travers' special edition: 14 best and worst movies of 2017
WATCH 14 best and worst movies of 2017
It's that time of year to check off your list of movies. What did you miss? What should you still see? It's not too late to get caught up before awards season kicks into high gear. Film critic Peter Travers has screened hundreds of movies this year and put together his list of the best and worst of 2017 in this special edition of "Popcorn With Peter Travers."
Interested in Popcorn?
Add Popcorn as an interest to stay up to date on the latest Popcorn news, video, and analysis from ABC News. Popcorn Add Interest
BEST MOVIES OF 2017 – the lucky seven
7. "The Post"
WHAT TO KNOW
Peter Travers shares his list of the best and worst movies of 2017
This is a Steven Spielberg movie starring Meryl Streep and Tom Hanks about The Washington Post in the early 70s. It follows events when the Post decided to publish the Pentagon papers, a top-secret Department of Defense study of U.S. political and military involvement in Vietnam from 1945 to 1967.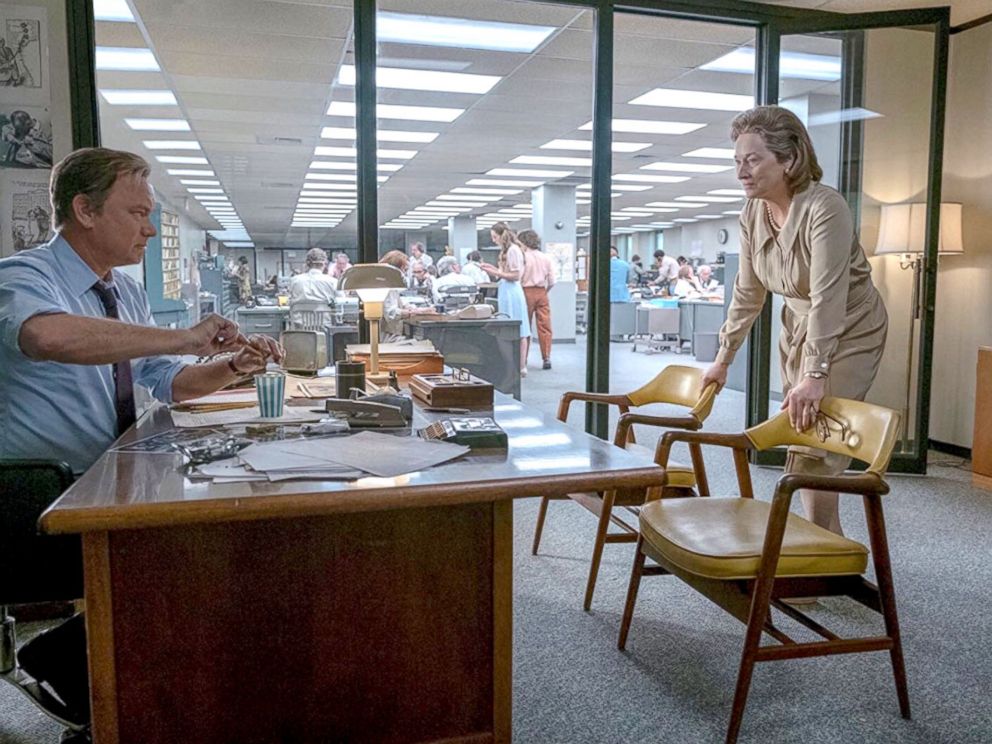 "You have so many good performances in this movie, but in Meryl Streep playing the publisher of The Washington Post, Katherine Graham, you have that performance that speaks to this time. Here is a woman who is basically silenced by men. Men were making all the decisions. She got to say nothing," said Travers. "Finally she says I'm going to make this decision. I'm going to speak out for myself. This is maybe not only one of the best movies of 2017, but the most topical."
6. "The Shape of Water"
This film was directed and written by Mexican filmmaker Guillermo del Toro. It's a love story between a cleaning woman (Sally Hawkins) who falls in love with a creature (Doug Jones) found in the Amazon, who is being subjected to secret experiments.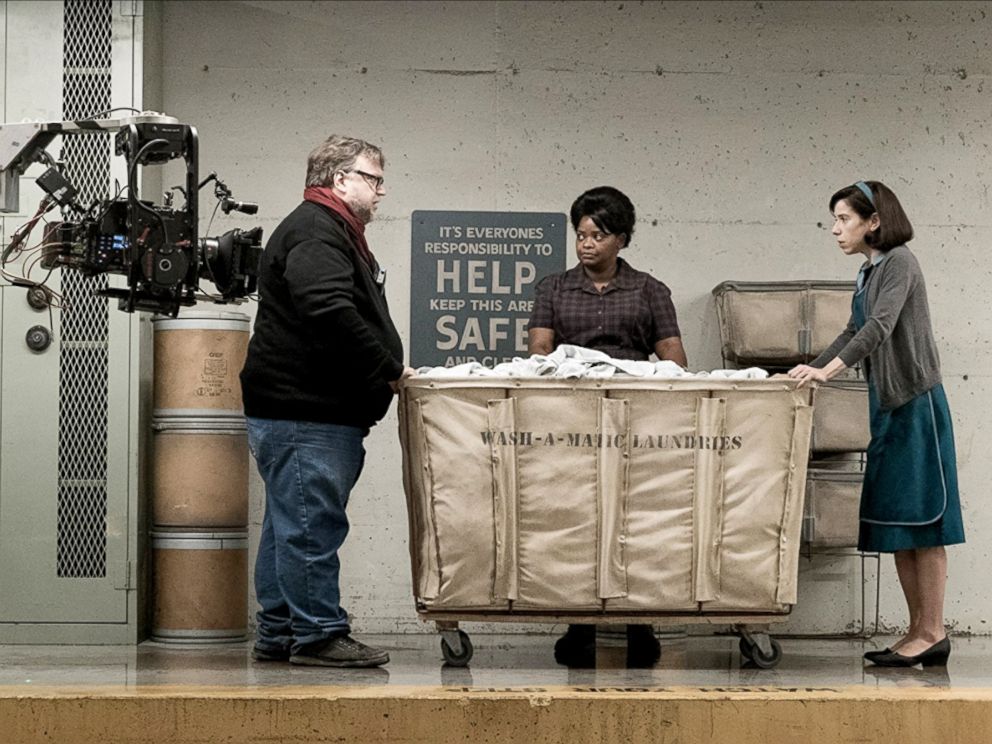 "This is one of the most romantic movies you'll see anywhere," Travers said. "It's Guillermo del Toro at his best. You've got to see it."
Guillermo del Toro says new movie is 'a fairy tale for troubled times'
5. "Three Billboards Outside Ebbing, MO"
Frances McDormand and Sam Rockwell star in this feature film. McDormand plays a woman angry with the police for not solving her daughter's murder. She rents three billboards and takes on the police for their lack of action.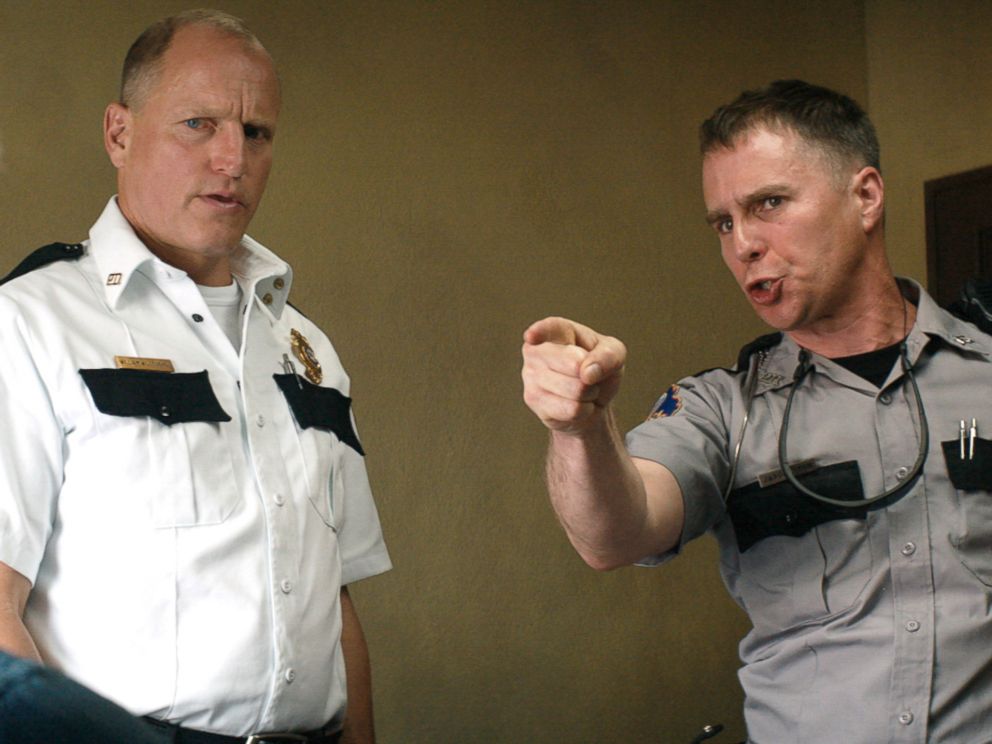 "Here's a movie, which is written and directed by the Irish playwright Martin McDonagh that captures this feeling that we all have today of helplessness and anger," said Travers. "Frances McDormand and Sam Rockwell as the police officer who drives her insane are both going to be high up on the Academy Award nominees (list) this year."
'Three Billboards' star Sam Rockwell on Oscar buzz: 'It's kind of overwhelming'
4. "Lady Bird"
This is a Greta Gerwig directed film starring Saorise Ronan who plays a girl in Sacramento who's graduating from high school. She has problems with her mother and problems with the men in her life.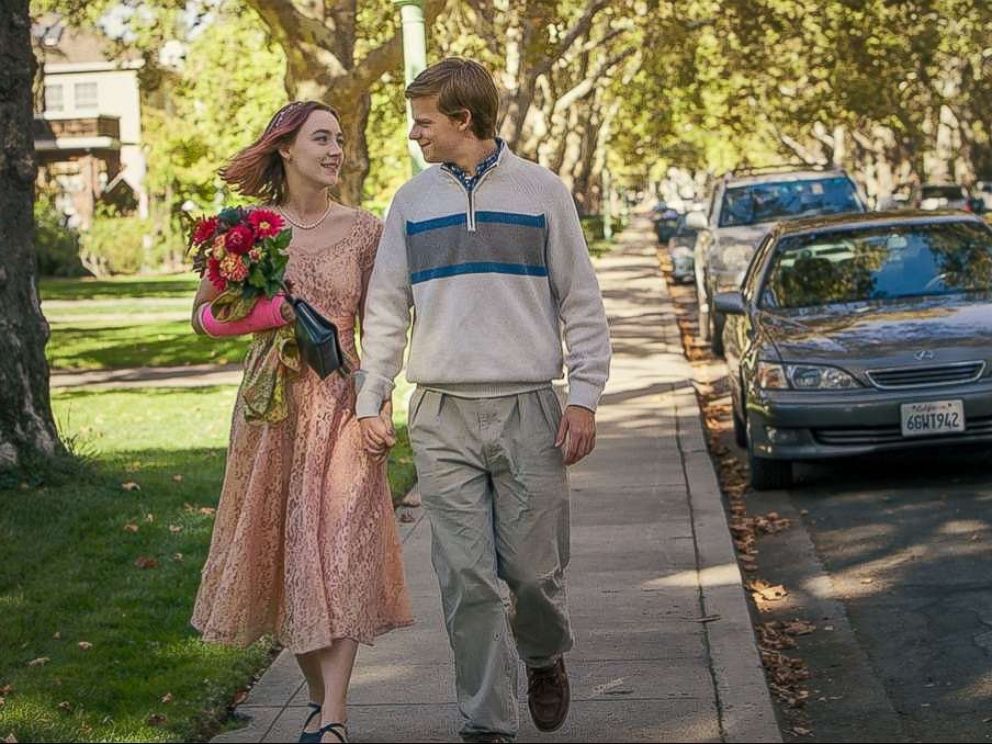 "It sounds like, 'Well haven't I seen this a hundred times before?' You have not," Travers said, "because (director) Greta Gerwig has carved this screenplay out of her own life, growing up in Sacramento. And because Saoirse Ronan and Laurie Metcalfe are giving performances so good that you take it to heart. You feel that everything they're saying is about your own growing up."
3. "Call Me by Your Name"
Peter Travers calls this one "the most romantic movie of the year." It's about a young boy (Timothée Chalamet) who works for his father in the summer, doing research into Greek statues and mythology. And every year there's a new intern. This year, he falls in love with his father's intern (Armie Hammer).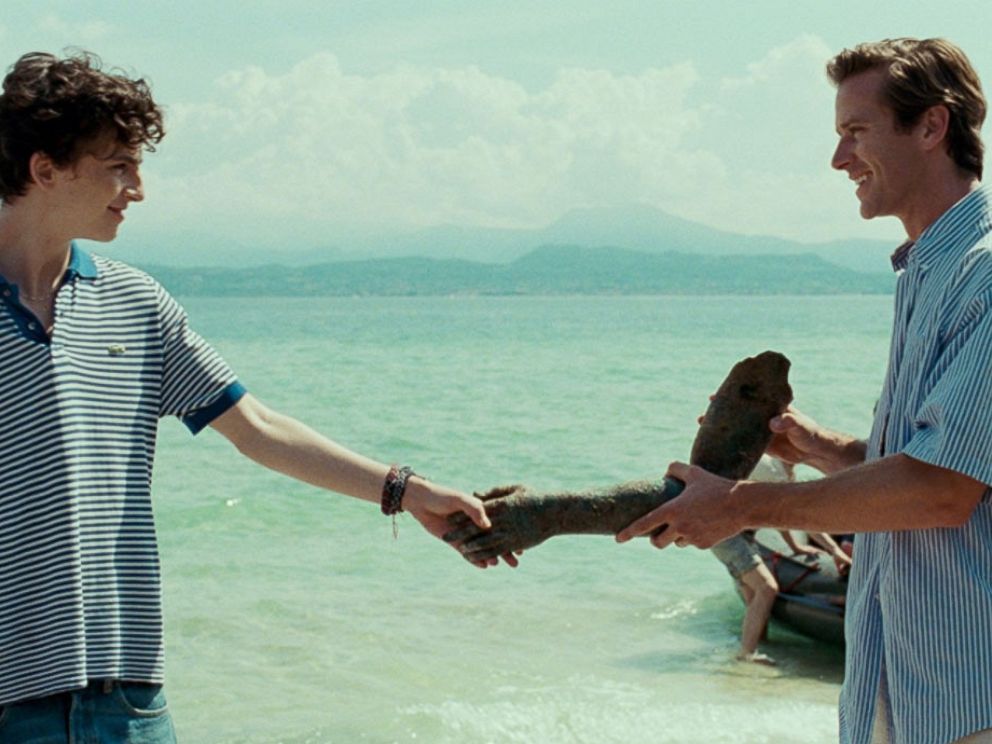 "This is a movie that captures that feeling that only happens once in all our lives," Travers said, "when you look at the other person and say, 'This is the one for me'."
2. "Get Out"
Director Jordan Peele's "Get Out" is a film follows a young interracial couple who eventually reach the 'meet-the-parents' phase of their relationship. But once they visit the woman's parents, a series of strange events take place. This movie was billed as a horror film.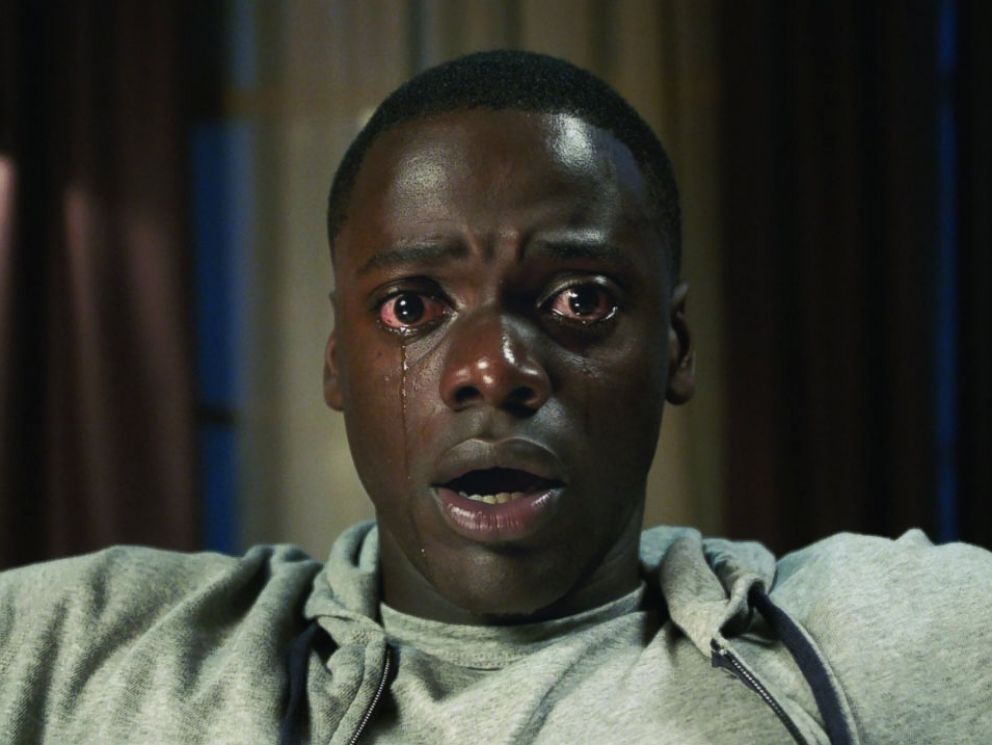 "What we see is a horror movie/black comedy about the co-opting of black culture," Travers said. "This is a really complex theme. And Jordan Peele has tackled it and made something brilliant out of it."
Allison Williams on how 'Get Out' can be informative to white audiences, what she kept from the set of 'Girls'
1. "Dunkirk"
"Dunkirk" is a war film that tells the story of the Dunkirk evacuation of World War II. Soldiers are stranded on a beach in France. The film depicts events when the German military surrounded English and allied troops at the north of France. But miraculously most of the forces were rescued with the help of English civilians and their private boats.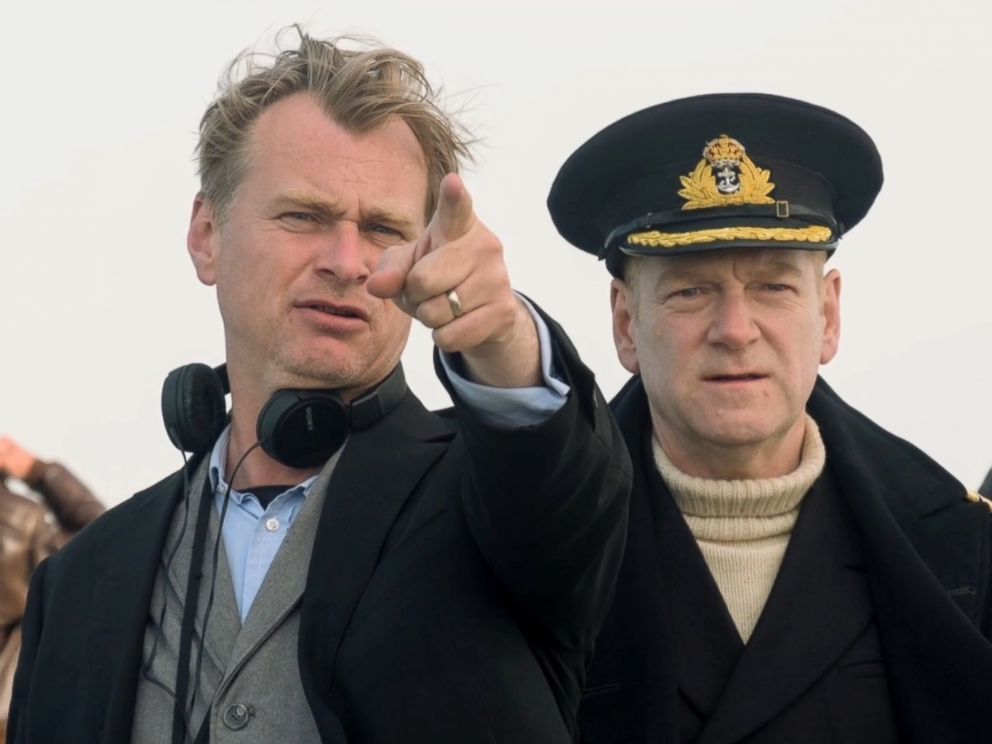 "You see Dunkirk on land. You see it on sea. And you see it in the air. And you are definitely there. And you are feeling something so scary that releates to right now."
Director Christopher Nolan tells what inspired 'Dunkirk'
"I would declare this one of the best years for movies in a long, long time," said Travers. Unfortunately, however, all did not make the mark and may not be worthy of your time and money.
WORST MOVIES OF 2017 – the unlucky seven
7. "The Emoji Movie"
This is an animated comedy that takes place inside of a smartphone inhabited by a host of emojis. One emoji is unhappy with himself and embarks on a journey to change his life.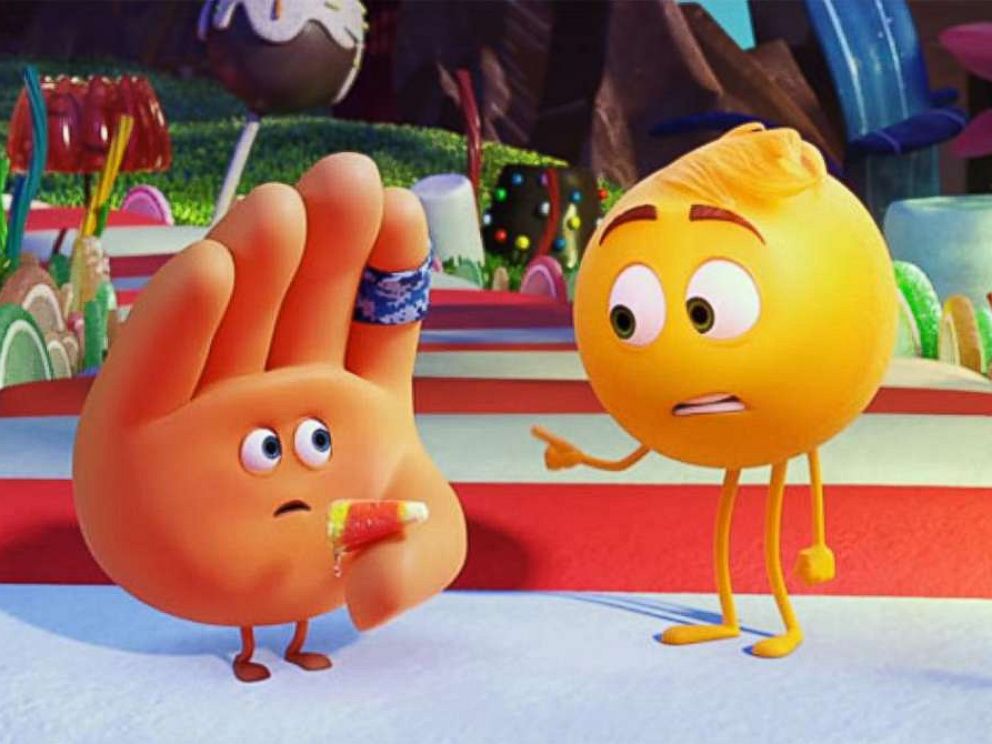 "It should have actually been funny. Instead we get nothing," Travers said. "Nothing happens. It just sits there on the screen and dies. Can't you think of something better animated to do for kids than this? You did not."
6. "Daddy's Home 2"
Will Ferrell and Mark Wahlberg return to this franchise playing the same father/stepfather routine in the first installment of the film. But this time their fathers enter the picture, played by John Lithgow and Mel Gibson.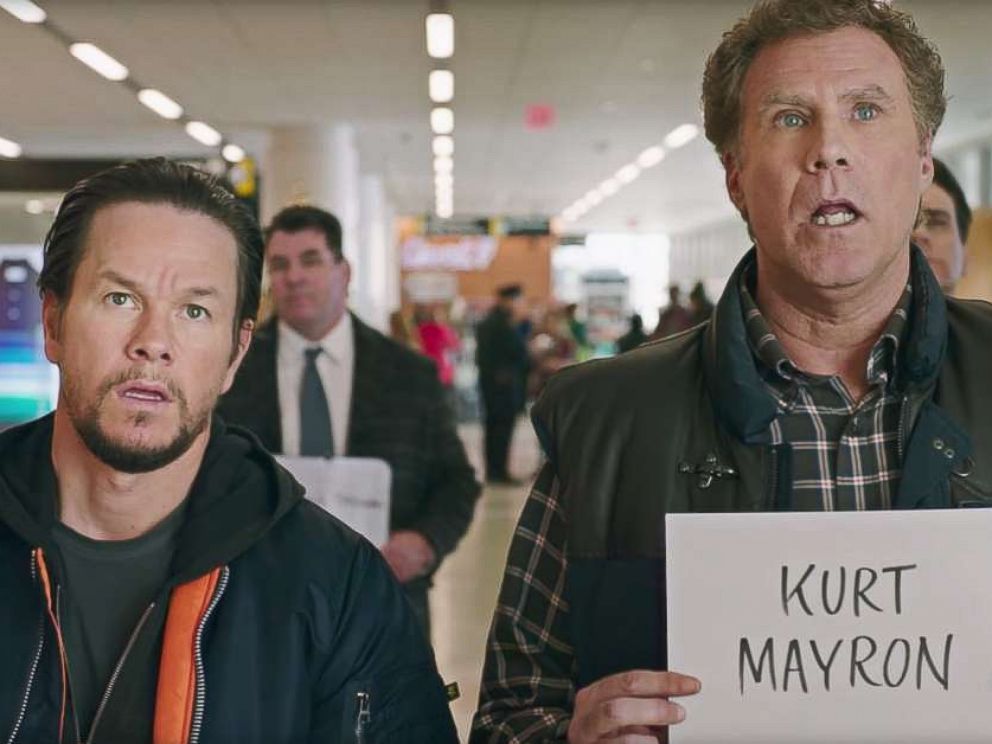 "John Lithgow plays the super sweet daddy of Will Ferrell. And Mel Gibson comes in as the mean-spirited sexist father of Mark Wahlberg. How did a movie so toxic manage to get into theaters for the holidays and be so awful," Travers said. "I just don't get it."
5. "The Mountain Between Us"
This supposedly romantic film stars Kate Winslet and Idris Elba. They are strangers who rent a private plane. The plane crashes. They fall in love.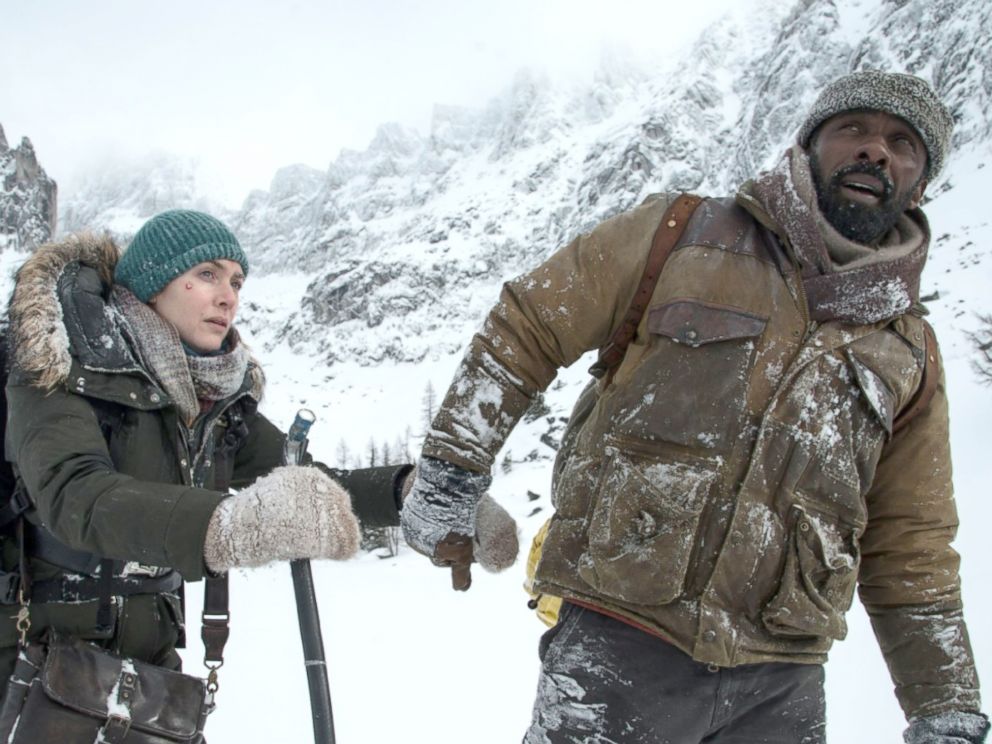 Travers said, "I did not believe one second of this romance. I never believed in their attraction. I just wanted to throw my popcorn at the screen when I was seeing it, so bad."
Download the all new "Popcorn With Peter Travers" podcasts on Apple Podcasts, Spotify, Tunein, Google Play Music and Stitcher.
4. "The Mummy"
Tom Cruise plays a soldier of fortune who searches ancient sites for artifacts and sells them off to the highest bidder. He accidentally unearths a betrayed Egyptian princess and a battle ensues.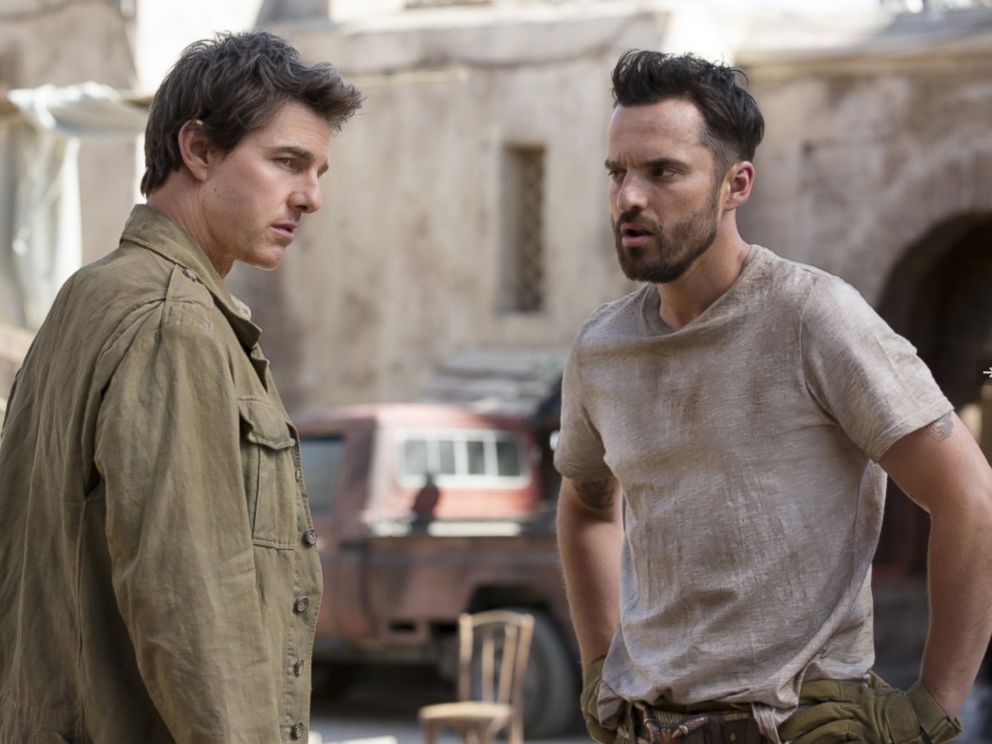 "This was another nail in the coffin in the career of Tom Cruise," said Travers. "To see Tom Cruise who used to know how to do this movie so well be trapped in a movie that doesn't work on any level, is just tremendously sad."
3. "Fifty Shades Darker"
This film is the sequel to "Fifty Shades of Grey." Jamie Dornan and Dakota Johnson return in the starring roles in the movie about the erotic relationship between a college student, turned digital magazine expert, and a young business magnate.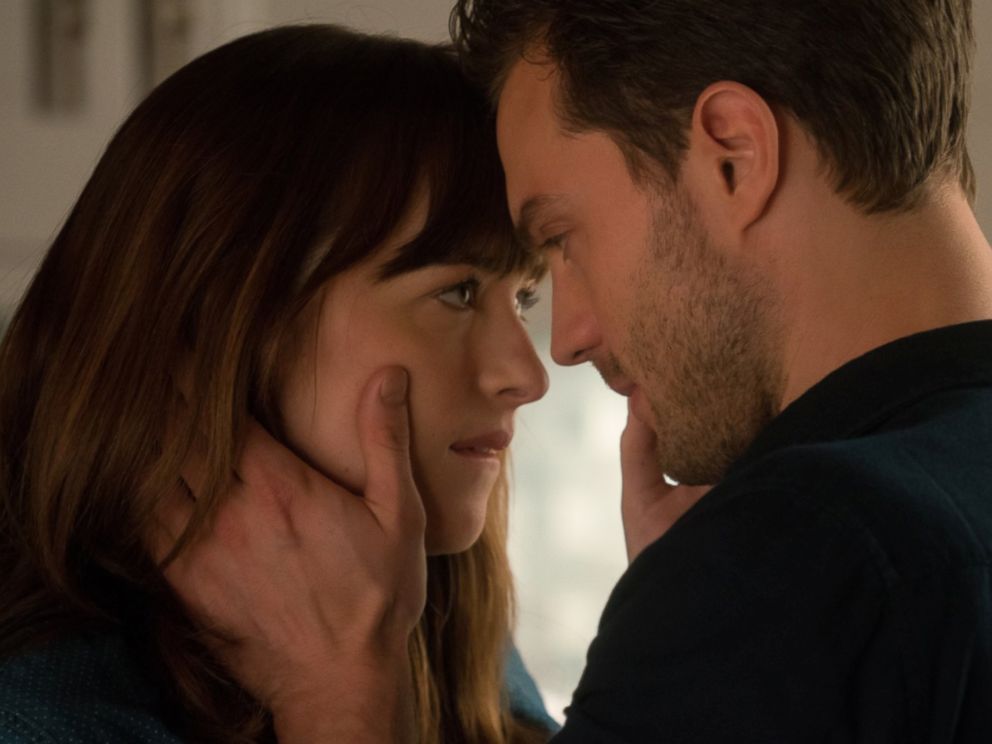 "Here we just see two awkward actors who look like they want to fire their agents for trapping them in a movie that just puts them in awkward situations," Travers said.
2. "The Dark Tower "
Idris Elba and Matthew McConaughey team up for this film based on the Stephen King novels about a gunslinger on quest to protect the Dark Tower.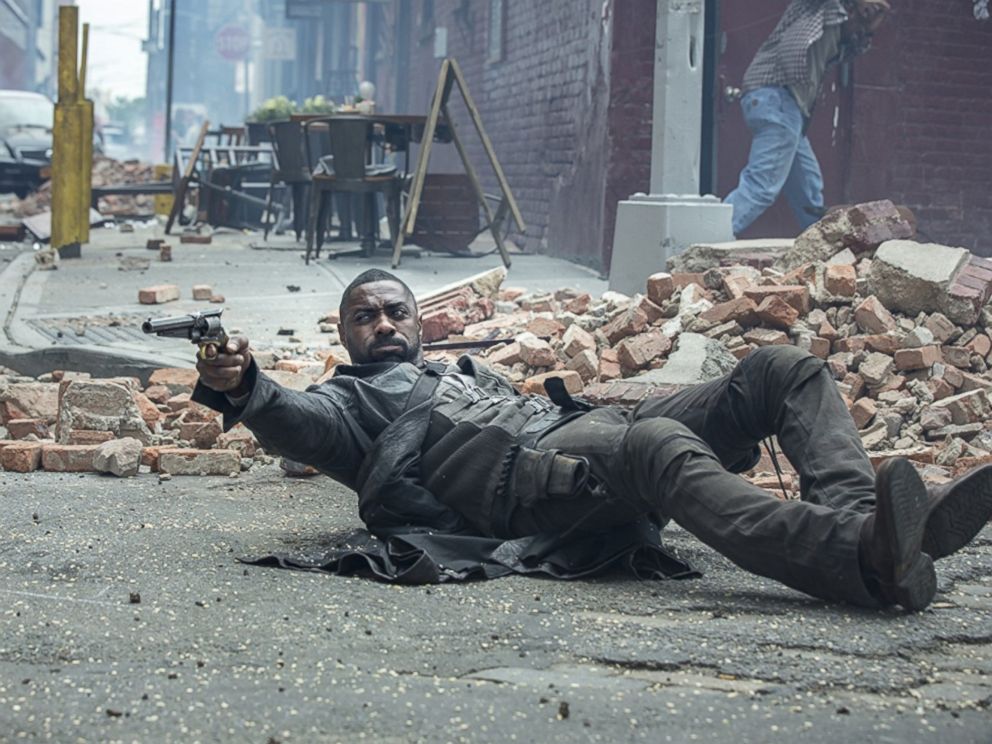 "This is basically a 95-minute movie that feels like it's 95 hours to sit there and watch. Nothing makes sense. Nothing works," said Travers.
1. "Transformers: The Last Knight"
In this installment of the 'Transformers' franchise, humans are at war with the transformers, and Optimus Prime, the de facto leader of the Autobots, is nowhere to be found.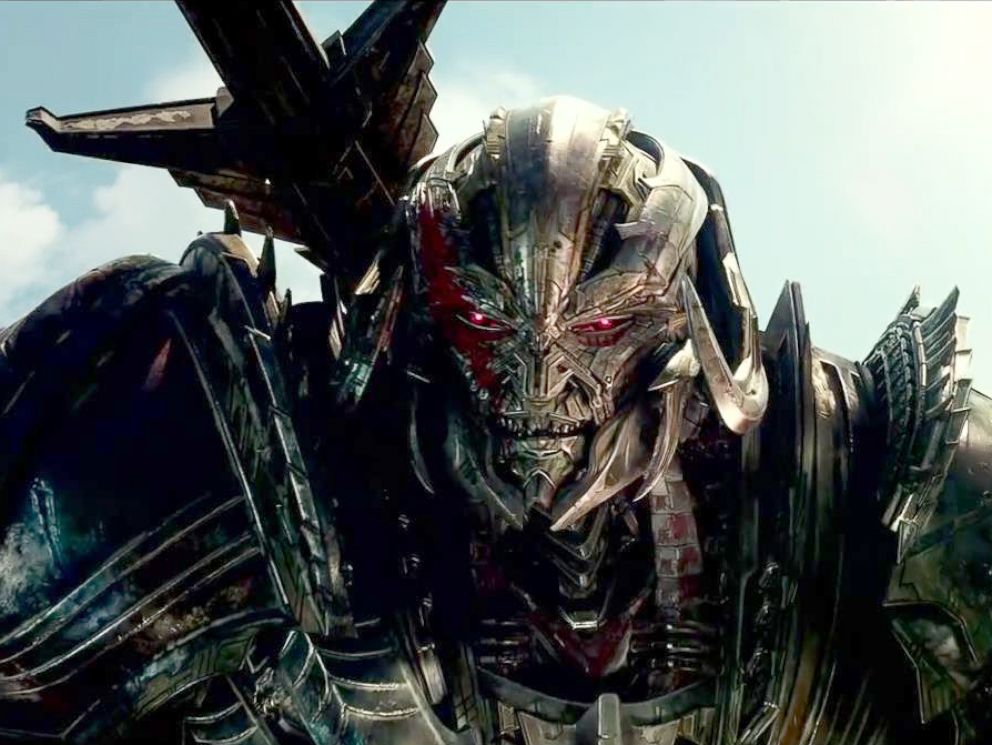 "If only 'The Last Night' was the last transformers movie. It's the fifth," said Travers. "This is the worst. I think we as audiences need to say we won't pay money and watch it again. And that is a way to end a year and keep bad movies out of our lives."
Watch more about new films coming to the big screen with ABC News' "Popcorn With Peter Travers" HERE.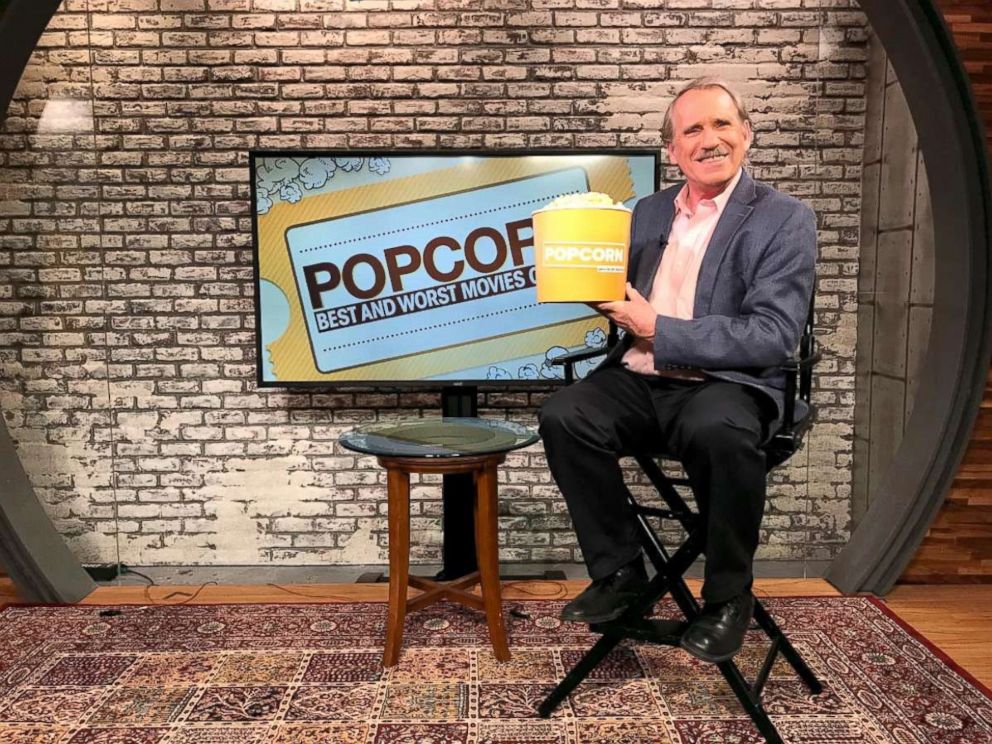 Be sure to watch this full special edition of "Popcorn With Peter Travers in the video above.